OPEC Talks End Without Oil-Cuts Deal
by Bloomberg
|
G. Motevalli, N. Razzouk & G. Smith
|
Thursday, December 06, 2018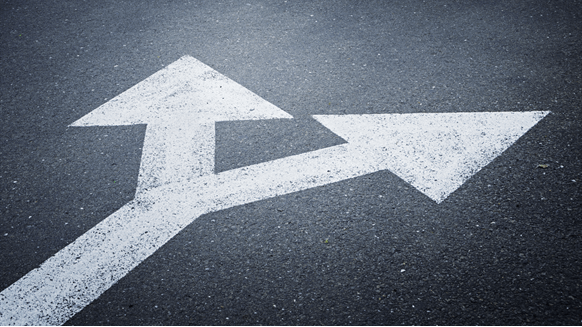 OPEC ended talks in Vienna without a deal on oil production cuts as the size of Russia's contribution remained a sticking point before further talks.
(Bloomberg) -- OPEC ended talks in Vienna without a deal on oil production cuts as the size of Russia's contribution remained a sticking point before further talks on Friday.
Saudi Energy Minister Khalid Al-Falih said he isn't confident of an agreement, after discussions of a combined 1 million barrel-a-day output reduction concluded without a consensus. That left the oil market dangling in uncertainty before non-OPEC allies join a second day of talks on Friday.
"Not everybody is ready to cut equally," Al-Falih told reporters in Vienna. "Russia is not ready for a substantial cut."
Oil in London tumbled as much as 5.2 percent to $58.36 a barrel, before paring losses to $59.34 at 5:07 p.m. local time.
The kingdom's dependence on Russia shows how much OPEC has changed since 2016, when the two countries ended their historic animosity and started to manage the market together. The alliance has transformed OPEC into a duopoly in which Russia, which isn't a formal member of the cartel but part of the production-cuts alliance, is asserting its power.
"The impression that the group can't really come to a decision without first checking with Moscow is going to be difficult for some members to swallow," said Derek Brower, a director at consultant RS Energy Group. "The market won't care if tomorrow they manage a sizable cut with proper metrics, but that's still a big if."
Elusive Agreement
Earlier on Thursday, ministers were discussing a proposal to curb combined OPEC and non-OPEC output by about 1 million barrels a day, said a delegate. That was in line with Saudi Arabia's preference for a moderate reduction that wouldn't "shock the market."
The group is under pressure after a collapse in oil prices last month. Saudi Arabia, the largest producer in the cartel, is seeking to walk a fine line between preventing a surplus next year and appeasing President Donald Trump. Striking that balance got even trickier as U.S. government data showed the shale boom turned the country into a net oil exporter last week for the first time in 75 years.
The summit in Vienna wasn't the only story on Thursday. As ministers sat down at the headquarters of the Organization of Petroleum Exporting Countries, Russian Energy Minister Alexander Novak flew to St. Petersburg to meet President Vladimir Putin to decide on their country's contribution. If the group's most important ally in the OPEC+ alliance decides to make a sizable cut, the cartel would follow up.
Russian Reluctance
While Middle Eastern producers are desperate to reverse the recent slump in prices to pay for government spending, sensitivities are different in Russia, where the government is running a budget surplus and a weak ruble mitigates the impact of lower prices. The government is concerned about the impact of higher prices on Russian consumers, stoking discontent with economic policy, according to one Kremlin official.
Although Russia, the largest producer in the OPEC+ group, had agreed to a cut in principle, the eventual size of their contribution remains undefined through this week's talks in Vienna. In private conversations earlier this week, OPEC delegates said that Saudi Arabia had favored a Russian cut of about 300,000 barrels a day, but Moscow was seeking a smaller reduction of about 150,000.
Before the Thursday's meeting, Al-Falih had said that "if everybody is not willing to join and contribute equally, we will wait until they are" and he was prepared for the consequences of failing to get a deal.
Sticking Points
Another sticking point in the talks was Iran's contribution, said a delegate. Iran is currently subject to U.S. sanctions and as such won't participate in any curbs, the country's Oil Minister Bijan Zanganeh said. Other members said it should participate, said a delegate.
OPEC ministers are also discussing whether to exempt Libya and Venezuela from making production cuts, another delegate said. Those countries, along with Nigeria, were opposed to cutting their own production, the delegate said.
"Some countries will struggle because their economies are very constrained" and Nigeria itself could only manage a small cut, Nigeria's oil minister, Emmanuel Kachikwu, said in a Bloomberg television interview before the meeting.
OPEC is also contending with vociferous opposition from the U.S. president, who's taken to using his Twitter account to berate the group's policies and sees low oil prices as key to sustaining America's economic growth.
While ministers met on Wednesday, Trump tweeted that the "world does not want to see, or need, higher oil prices!" The lack of resolution in the Austrian capital could end up giving the president what he wants.
"The risk of OPEC+ not being able to agree on a deal was always very high and this will now pressurize prices significantly lower," said Amrita Sen, chief oil analysts at consultant Energy Aspects Ltd. "There is no anchor for the market."
With assistance from Dina Khrennikova, Elena Mazneva, Annmarie Hordern, Alex Longley, Fred Pals, Ilya Arkhipov, Javier Blas, Salma El Wardany and Julian Lee. To contact the reporters on this story: Grant Smith in London at gsmith52@bloomberg.net; Nayla Razzouk in Dubai at nrazzouk2@bloomberg.net; Golnar Motevalli in Tehran at gmotevalli@bloomberg.net. To contact the editors responsible for this story: James Herron at jherron9@bloomberg.net Christopher Sell.
Generated by readers, the comments included herein do not reflect the views and opinions of Rigzone. All comments are subject to editorial review. Off-topic, inappropriate or insulting comments will be removed.