Saudi Aramco to Provide Extra Oil to Asian Buyers
by Bloomberg
|
Serene Cheong and Sharon Cho
|
Tuesday, May 07, 2019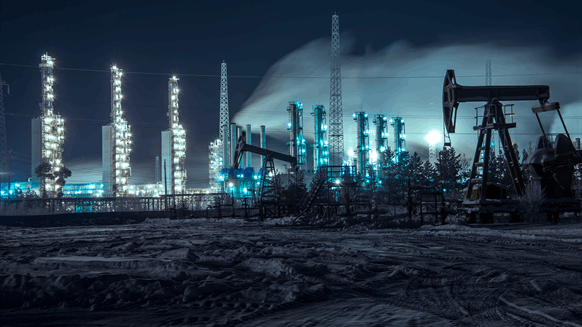 Saudi Aramco will sell additional cargoes to customers in the world's biggest oil-consuming region for June loading.
(Bloomberg) -- Saudi Arabia is set to supply more crude to oil-starved Asian refiners, and extract a heavy price for it.
State-run producer Saudi Aramco will sell additional cargoes to customers in the world's biggest oil-consuming region for June loading, according to people with knowledge of the matter. The shipments will be on top of those scheduled under long-term crude contracts, they said, asking not to be identified because the information is confidential.
While the extra supplies will alleviate a squeeze driven by U.S. sanctions on Iran and Venezuela as well as unexpected disruptions from Russia to Nigeria, the refiners face a costly bill. Aramco raised its official selling price for June cargoes of its flagship Arab Light crude to the biggest premium to Middle East benchmark prices in 11 months. The cost of the Arab Medium variety was set at highest since December 2013, while Arab Heavy was increased to the most in over six years.
The higher costs aren't expected to deter Asian buyers, who had earlier this month asked OPEC's biggest producer for additional supplies even before the kingdom set its pricing for June cargoes. The scramble for shipments follows the May 2 expiry of U.S. sanctions waivers for buyers of Iranian oil, which the White House decided not to renew as part of its campaign to squeeze Tehran's finances.
Global benchmark Brent crude fell as much as 1.1 percent a barrel on the ICE Futures Europe exchange and traded down 67 cents at $70.57 at 11:10 a.m. in London. Prices slipped 1.8 percent last week, after gaining in the previous five weeks.
Supply Uncertainty
Refiners in India, where oil demand is growing at the fastest pace in the world, are set to receive as much as 200,000 barrels a day of incremental supplies, the people said. Some refiners in China, the top crude importer, and Japan will also receive additional shipments, they said.
Aramco was willing to supply more volumes to meet the requests of a major Chinese refiner, said a person familiar with the company's procurement, although details on the type and quality of oil on offer remained unclear. The press office for Aramco, known officially as Saudi Arabian Oil Co., couldn't immediately comment.
Prices had seesawed previously on uncertainty over how Saudi Arabia would respond to the tighter U.S. sanctions, as well as other unexpected supply disruptions across the globe. Energy Minister Khalid Al-Falih has said the kingdom will keep the market balanced, but also signaled that the Organization of Petroleum Exporting Countries and its allies including Russia could extend output curbs until the end of this year.
--With assistance from Alfred Cang.To contact the reporters on this story: Serene Cheong in Singapore at scheong20@bloomberg.net ;Sharon Cho in Singapore at ccho28@bloomberg.net To contact the editors responsible for this story: Pratish Narayanan at pnarayanan9@bloomberg.net Andrew Janes
Generated by readers, the comments included herein do not reflect the views and opinions of Rigzone. All comments are subject to editorial review. Off-topic, inappropriate or insulting comments will be removed.