Saudi Aramco Plans First LNG Sale
by Bloomberg
|
Faseeh Mangi
|
Tuesday, April 09, 2019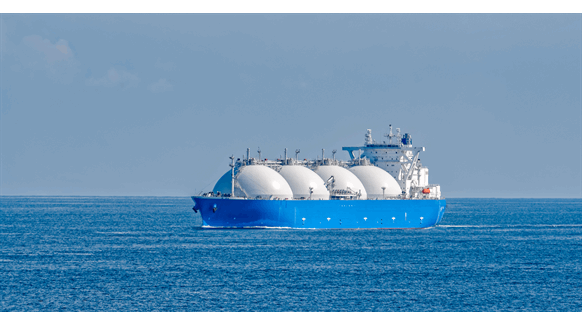 The world's largest oil company is offering to supply Pakistan with cargoes of LNG--even though it doesn't produce any.
(Bloomberg) -- The world's largest oil company is moving into the world of liquefied natural gas, offering to supply Pakistan with cargoes of the fuel even though it doesn't produce any, according to a Pakistan government official.
Saudi Aramco Products Trading Co., the merchant arm of Saudi Aramco, has expressed interest in selling LNG cargoes on a spot or short-term basis to Pakistan, Nadeem Babar, head of Prime Minister Imran Khan's task force on energy reforms, said by phone. Aramco will send a delegation to Pakistan this week to discuss the proposal further, he said. An Aramco spokesperson declined to comment.
Any sale of LNG would be a first for the world's largest producer of crude oil. Aramco doesn't produce any LNG, but in January it hired an employee from Singapore's Pavilion Energy Pte Ltd. to develop its LNG business, focusing on trading and marketing. The energy giant, which is in the midst of a high-profile bond sale, has been looking at gas assets in Russia, Australia and the U.S., Saudi Energy Minister Khalid Al-Falih said last month.
Natural gas, which emits less carbon than oil or coal when burned, is expected to be the fastest-growing fossil fuel, with demand seen expanding 43 percent through 2040, versus 10 percent for oil, according to the International Energy Agency. Saudi Arabia is also planning to boost its use of natural gas at home to replace oil-fueled electricity generation.
--With assistance from Anthony DiPaola, Dan Murtaugh and Stephen Stapczynski.To contact the reporter on this story: Faseeh Mangi in Karachi at fmangi@bloomberg.net To contact the editors responsible for this story: Ramsey Al-Rikabi at ralrikabi@bloomberg.net Rebecca Keenan, Ben Sharples
Generated by readers, the comments included herein do not reflect the views and opinions of Rigzone. All comments are subject to editorial review. Off-topic, inappropriate or insulting comments will be removed.