Saudi Aramco International Listing Looks Increasingly Difficult - Sources
by Reuters
|
Rania El Gamal, Saeed Azhar and Alex Lawler
|
Tuesday, March 13, 2018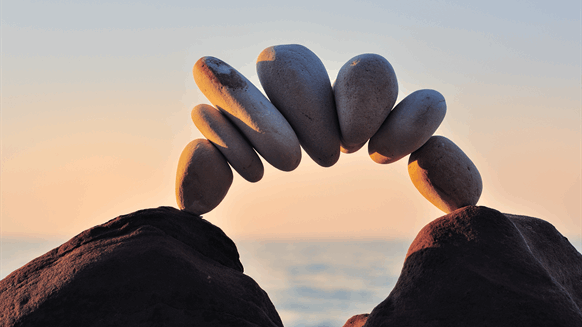 Saudi Arabia is increasingly looking to just float oil giant Saudi Aramco locally as plans for an initial public offering on an international exchange hang in the balance, sources close to the process say.
If MSCI grants Saudi Arabia emerging market status, it could be seen as a reason to push against an international listing, the sources close to the listing process said.
Passive investment funds that replicate MSCI indexes would need to put 4 percent of their funds allocated to emerging market indexes into Saudi shares to match the country weighting.
According to MSCI, $1.7 trillion of assets were benchmarked against MSCI emerging market indexes at the end of June last year, of which about a fifth was from passive investors.
That could mean $13.6 billion could come into Saudi stocks from passive investors and if active investors also increased their Saudi exposure to the weighting following an Aramco IPO the total inflows could be $68 billion.
Data published in March by fund tracking firm EPFR Global Funds found evidence that investors have warmed to Saudi Arabia in recent weeks. Looking at single country equity funds, Saudi Arabia attracted record setting flows as investors looked for alternatives to Russia and Turkey, the data showed.
Liquidity Fears
With the prospect of a listing in London and New York receding, sources familiar with the IPO told Reuters that Hong Kong was now emerging as an increasingly likely compromise because Riyadh wants to help Asian nations that are expected to become cornerstone investors.
While London is preferred over New York, the requirement by both for greater disclosure of sensitive information on Aramco than the Hong Kong exchange is viewed as a drawback by some Saudi officials and advisers, the sources said.
Saudi Aramco said on Monday it was still reviewing its options for the initial public offering.
A final decision will be made by Mohammed bin Salman, who oversees the kingdom's economic and oil policies.
Sources have told Reuters it requires a bourse at least six month to prepare for a listing so a decision would need to be taken in April for the IPO to go ahead this year.
Tadawul's chief said in October that his exchange hoped to be the only venue. But with a total capitalisation of about $475 billion, it could struggle to absorb Aramco without the participation of foreign funds.
Sources close to the process, however, said even with emerging market status, Aramco would struggle to raise $100 billion locally. Bankers and analysts said an Aramco float risked drowning out other shares listed on Tadawul, given daily turnover now is about $1.6 billion.
"They can do a nominal 2 to 2.5 percent listing," one of the sources said.
(Additional reporting by Dmitry Zhdannikov and Karin Strohecker editing by David Clarke)
1
2
View Full Article
Generated by readers, the comments included herein do not reflect the views and opinions of Rigzone. All comments are subject to editorial review. Off-topic, inappropriate or insulting comments will be removed.