Saudi Arabia's DC Lobbyists Reassess Ties to Kingdom
by Bloomberg
|
Ben Brody, Naomi Nix & Bill Allison
|
Friday, October 26, 2018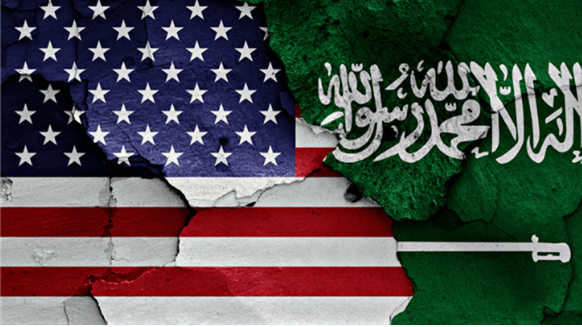 Saudi Arabia has been a windfall for Washington's influence industry.
(Bloomberg) -- Saudi Arabia has been a windfall for Washington's influence industry, but the killing of journalist Jamal Khashoggi has left K Street lobbying firms hunkered down and reassessing their ties to the kingdom.
Over the past decade, Washington lobbyists have raked in $76.9 million advocating for the Saudis on everything from nuclear power to fending off legislation that would leave the kingdom liable in lawsuits filed by family members of victims in the Sept. 11 terrorist attacks.
Those ties are now facing their biggest test in years as Khashoggi's death this month inside the Saudi consulate in Istanbul draws worldwide criticism. Even President Donald Trump, who has built his Middle East policy around close relations with the kingdom, has said the Saudis' shifting explanations amounted to "one of the worst in the history of cover-ups."
Five lobbying firms announced shortly after Khashoggi disappeared that they were exiting their Saudi contracts. But at least 18 firms appear to be sticking by the kingdom, even as some expressed concern. Among them are Hogan Lovells LLP, Hill & Knowlton Strategies and MSLGroup, some of the kingdom's longest-serving Washington hands.
"This is so embarrassing that they don't know what to do," said Jean-Francois Seznec, a senior fellow at the Atlantic Council who has worked extensively in the Gulf region. "No one knows what's going to happen and everybody's been hit by a two-by-four and they're just totally stunned."
This year, Saudi Arabia has spent $2.9 million on lobbying, according to federal filings, as the kingdom orchestrated a revamp of its image with a U.S. tour by Crown Prince Mohammed Bin Salman that included a gala dinner at the Saudi Embassy in Washington and stops at U.S. finance, business and entertainment capitals.
Now, the future influence of the young prince known as MBS has been questioned because of suspicions, denied by his government, that he must have known that some of his closest advisers were involved in the killing.
The Saudis first insisted that Khashoggi left the consulate alive, then that he was killed accidentally after a fight broke out. Most recently, Saudi authorities said they'd received information from Turkish investigators suggesting that the suspects intended to kill Khashoggi, an insider-turned-critic who wrote columns for the Washington Post.
"Saudi Arabia spends a fortune on influence-peddling in the United States," said Craig Holman, a government affairs lobbyist for nonprofit group Public Citizen in Washington. "It's still in a very powerful position to hang on to its status as a friend to the United States."
Sept. 11 Documents
Among the long-time Saudi lobbyists, Hogan Lovells lobbied in 2016 against the release of congressional documents related to Saudi Arabia and the Sept. 11 attacks. Ultimately, the House Intelligence Committee released 28 pages detailing ties between the kingdom's elite and terrorists. Fifteen of the 19 hijackers were Saudis, and critics say the Saudi ruling family has maintained power through an alliance with religious hard-liners.
Hogan Lovells has worked with the kingdom continuously since 2007, as well as some earlier stints.
MSLGroup, which started representing the Saudis in 2002, organized an unsuccessful effort in 2017 to weaken a law allowing family members of 9/11 victims to sue the kingdom.
The lobbying effort included housing U.S. veterans from around the country at the Trump International Hotel in Washington while they fanned out over Capitol Hill to stress the importance of U.S.-Saudi military cooperation. The initiative caused an uproar when some veterans complained that they were unaware they were acting on behalf of the Saudi government.
'Quite Serious'
"We remain very concerned about the circumstances regarding the Kingdom of Saudi Arabia and Jamal Khashoggi," MSLGroup said in an emailed statement. "It's a quite serious situation, and we continue to follow it closely."
1
2
View Full Article
Generated by readers, the comments included herein do not reflect the views and opinions of Rigzone. All comments are subject to editorial review. Off-topic, inappropriate or insulting comments will be removed.