Russian Diesel Buildup at Sea Raises Pressure on Global Supply
by Bloomberg
|
Jack Wittels, Prejula Prem
|
Friday, March 10, 2023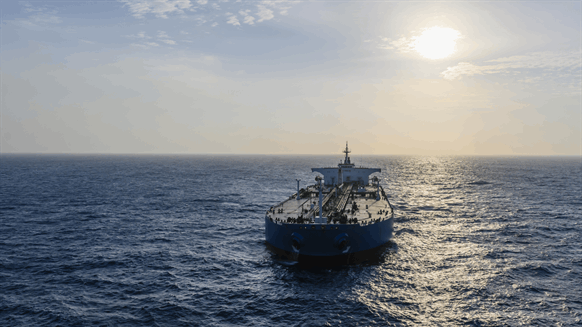 Millions of barrels of Russian diesel are being temporarily stored on oil tankers.
Millions of barrels of Russian diesel are being temporarily stored on oil tankers as the country deals with the fallout of European Union sanctions.
Ships have been idling off the coasts of Europe, Africa and Latin America in what is by far the biggest buildup in floating storage of diesel-type fuel from Russia since the start of data collection in 2016, according to Kpler Pte. Ltd. While the product will almost certainly discharge eventually, the accumulation points to the difficulties in replacing EU buyers of Russian fuel.
"They've continued to export it even knowing they haven't got a home for it," according to Mark Williams, research director of short-term oils at Wood Mackenzie Ltd. If the floating storage and unallocated volumes of barrels from Russia continue to build, there will be "a sharp reduction in diesel exports."
The EU's ban on almost all seaborne imports of diesel — and other oil products — from Russia has cut the nation off from its main export market. If it fails to find new buyers then exports could be cut, eroding global supplies of a fuel used in everything from trucks to farming equipment.
Locations for the diesel that's been held in floating storage include off the coastlines of Morocco and Greece — both well known sites for ship-to-ship transfers of oil cargoes — which can make it harder to track the final destination.
Meanwhile another cargo, The Loop, is off Brazil, while the Meronas is floating near Turkey's coastline.
"It's not like placing a Russian diesel cargo into the market is impossible," said Viktor Katona, an oil analyst at Kpler. "It's really a question of timing and — especially — of the buyer's receptivity to risk, namely if it is okay being seen buying Russian diesel."
The amount of diesel-type fuel from Russia being held in floating storage cannot keep rising forever. If it doesn't find a home then at some point the country's exports will have to be cut. It could ultimately even affect the nation's ability to process crude oil.
Wood Mackenzie expects the country's diesel-type fuel exports to average 750,000 barrels a day in the second quarter, down from 1.1 million in January.
A wider concern for the oil market is whether a drop in Russia's exports of diesel-type fuel ultimately backs into the nation's crude processing operations. With limited diesel storage options, a significant drop in exports would soon force Russian refineries to lower their output.
Wood Mackenzie sees a drop of more than one million barrels a day in the country's crude processing from the start of the second quarter versus January.