Russia To Talk Green Projects And Lifting Gazprom's Sanctions At COP26
by Bloomberg
|
Marc Champion
|
Friday, October 22, 2021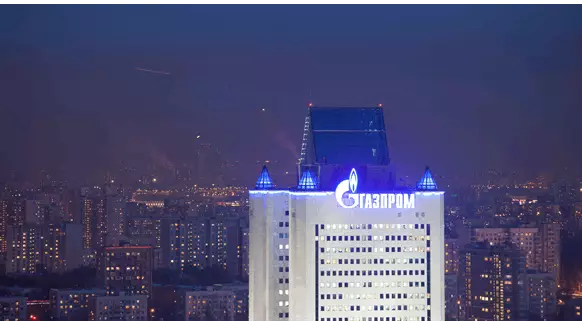 Russia will seek sanctions relief on green investment projects for companies such as Gazprom at next month's COP26 climate summit.
Russia has shifted its position on global climate talks from deep skepticism to engagement in the past year. That's largely because an EU plan to establish a carbon border tax threatened to damage the competitiveness of Russian exports, according to Konstantin Simonov, who heads the National Energy Security Fund, a state-funded think tank in Moscow.
A once marginal domestic climate change debate also has begun to grow. Russian climate scientists addressing the Sochi conference painted a bleak picture of the likely impact global warming will have, melting the permafrost covering 65% of Russian territory, moving arable lands north, collapsing buildings and infrastructure, reducing soil fertility and increasing the danger period for forest fires by up to 50 days per year in some regions.
Russia's Gazprom PJSC Expands its 'Power of Siberia' Pipeline
Yet as the world's largest energy exporter, Russia also remains suspicious of efforts to force the pace on a green transition that it sees as stacked to benefit others, according to Simonov. "We are going to have to have a very honest debate with the West about the terms of the fight against climate change," he said.
That includes the potential use by Russian companies of carbon credits from the nation's vast forests to pay carbon border taxes, something the EU's current plans would rule out. Similarly the inclusion of nuclear energy, hydroelectric power and so-called blue hydrogen – made using natural gas – as green sources of energy, a question with broad implications for Russian companies and export revenues.
Putin has set a goal for Russia to achieve carbon neutrality by 2060 and further commitments at COP26 "will depend on the international situation," said Edelgeriyev. "These two things don't get along, sanctions and climate."
1
2
View Full Article
What do you think? We'd love to hear from you, join the conversation on the Rigzone Energy Network.

The Rigzone Energy Network is a new social experience created for you and all energy professionals to Speak Up about our industry, share knowledge, connect with peers and industry insiders and engage in a professional community that will empower your career in energy.