Roundtable: Digitalization in Oil, Gas
Petrotechnics
|
Wednesday, July 04, 2018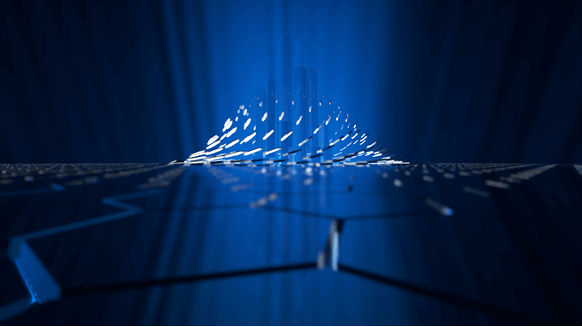 Industry experts share insights on digitalization in the energy sector.
This piece presents the opinions of the author.
It does not necessarily reflect the views of Rigzone.
Petrotechnics recently hosted a roundtable discussion centered around digitalization in the energy industry. The roundtable experts are:
Scott Lehmann, Vice President of Product Management & Marketing at Petrotechnics
Dr. Mat Malladi, President of Global Business Development at Reliance
Janette Marx, Chief Executive Officer at Airswift
Richard Ward, Senior Manager for Data Science and Digital in Oil & Gas at McKinsey Energy Insights
Below are the experts' insights.
Petrotechnics: Do you think the hype and promise around digitalization in the oil and gas sector is justified?
Marx: Straight up – yes, I do. There will be big enhancements and breakthroughs when it comes to productivity and safety, which is why the industry focused on it even during the downturn. It will lead to more gratifying high-level roles that take analytical and problem-solving skills to a new level.
Janette Marx
Chief Executive Officer, Airswift
Ward: Certainly, if you judge by the amount of marketing going on. Is it real? Yes. Nearly every oil major, plus many independents are looking at the technology stack and evaluating their options. The financial sector has gone over to the cloud – that's pretty much convinced everyone.
Lehmann: Absolutely, the promise and the potential are justified. However, I would add a caveat. New technology is a tool; it's not the solution in itself. For example, just expecting analytics to magically provide insight and connect the dots is a first-class ticket to disillusionment.
Malladi: I think it's a bit like a hammer looking for a nail. In downstream manufacturing, a lot of hardware and software investments have already been made and interconnected. If you bring Artificial Intelligence (AI) or Internet of Things (IoT) into the picture, you have to really define the challenge that it can solve.
Lehmann: Any time there's hype like this, you have to keep a level head. Digitalization is absolutely not a sure-fire salvation. You can't just spend money, plug it in and expect results. It isn't going to change your business fundamentals by itself.
Dr. Mat Malladi
President of Global Business Development, Reliance
Ward: And these things aren't overnight projects. But the time is right, organizations are ready for it, they haven't done any real technology projects for a long time, they're tired of cost-cutting and this could dramatically transform their business.
Petrotechnics: Is digitalization impacting traditional business models in the sector?
Lehmann: It's already having an impact on operating models and market supply chains. But for many larger companies there are multiple layers of decentralized processes and technologies and systems. That comes with a sort of inertia and hierarchy. Add in all the vendor hype and marketing claims and general confusion about what to do, and progress is really difficult.
1
2
3
4
View Full Article
Generated by readers, the comments included herein do not reflect the views and opinions of Rigzone. All comments are subject to editorial review. Off-topic, inappropriate or insulting comments will be removed.