Retirement Wave and Digital Reinvention Prompt Urgent Talent Reassessment
by Stephanie Rogers
|
Accenture Resources
|
Friday, December 29, 2017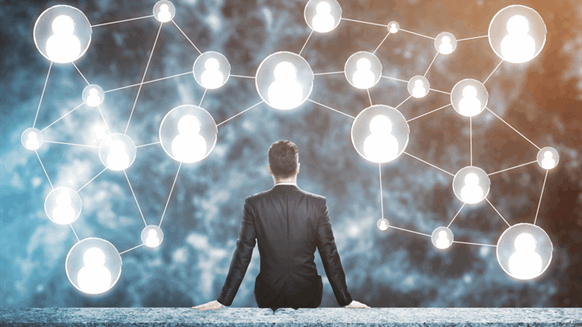 The recent retirement wave is prompting oil and gas companies to rethink their strategies for recruiting and hiring.
The energy business has always been a people business, and major workforce shifts and cultural changes require attention now. New talent strategies and culture change are the first steps in what is turning out to be a race for survival.
Older workers appear to have recovered from the financial crash of 2008 and they no longer need to postpone their retirements. The great crew change is here, according to a recent Accenture Strategy study that shows that just two years ago, baby boomers accounted for 19 percent of the oil and gas workforce. That figure is expected to plunge to just 7 percent in 2025. It will mean a shortage of at least 10,000 petro-technical professionals – possibly as much as 40,000 – in eight years.
The oil industry downturn of recent years unfortunately also prompted a flood of layoffs, which had both the desired effect of reducing costs, but also resulted in fewer students enrolling in the university courses that lead to a career as a petro-technical professional.
Compounding the talent problem, millennials believe the oil and gas industry lacks innovation, agility and creativity, not to mention opportunities for meaningful work. This is acute in the U.S., which is expected to see the petro-technical professional shortage first.
It's a perfect storm for change – and no surprise that recruitment and retention are the biggest challenges for oil and gas companies. On top of this, oil and gas companies must ensure that new talent has the requisite skills to help companies rotate to a new digital reality, which according to a recent Accenture and Microsoft study, only 11 percent of upstream respondents do.
Solving the People Predicament
So, how can oil and gas companies create a robust and digitally capable new workforce?
Tailor Hiring Plans to Specific Needs
For starters, most oil and gas companies are refreshing their hiring plans in line with future business needs, targeting capabilities they need in the next 12 to 24 months. Companies must work to better articulate and showcase career paths for entry- and mid-level positions that specialize in capabilities the company wants to develop over time, as often there is good variety in the career paths for new employees.
Recruit Strategically
For skilled roles that are growing too fast or are too expensive to build over time, companies are looking at creative ways to attract an adaptive workforce to meet their needs for work balance and creativity. Oil and gas is doing a lot in the dynamic digital space, which is exciting for millennials. But a shift in the focus of their messaging is required to attract fresh talent – it is evolving to focus on themes of innovation and technology.
Effectively Utilize New Tech to Work Better
New technology, along with cloud-based collaboration tools, and peer-developed training can create more engaging, satisfying work environments and accelerate workforce productivity. In fact, oil companies can shorten the time for new hires to become competent in their roles by using remote "over-the-shoulder" coaching and augmented reality (AR). This growing trend in the energy industry cost-effectively improves safety, productivity, operational response times and service quality across sites worldwide.
Reassess the Employee/Contractor Mix – and Let Tech Help Where It Can
Even with the above steps, however, there won't be enough new talent to meet the workforce needs of the next upcycle, so energy companies will need to reassess the mix of employees and contractors. The key here is to have a clear talent strategy and forge relationships in the broader ecosystem, to help source and develop talent as required. The pace at which capability needs are evolving is faster than before and thus requires newer strategies rather than simply building it internally. Finally, energy companies must also continue to apply new digital technologies to do more with fewer people, including digitally enabled asset inspections, subsurface analyses and self-diagnosing/healing wells.
1
2
View Full Article
Generated by readers, the comments included herein do not reflect the views and opinions of Rigzone. All comments are subject to editorial review. Off-topic, inappropriate or insulting comments will be removed.