Rethink, Rework, Re-engage: Regional Oil, Gas Industry Reflections
by Mike Blakemore
|
Advisian, WorleyParsons
|
Friday, February 02, 2018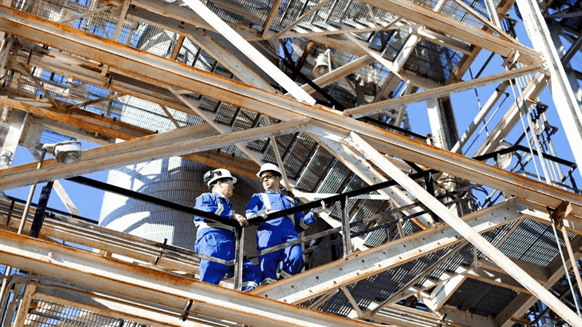 Now, more than ever, project managers need to make sure that their proposals deliver value.
This opinion piece presents the opinions of the author.
It does not necessarily reflect the views of Rigzone.
There is light at the end of the tunnel. After a three-year pause, during which major project go-aheads have been rare, the oil industry is starting to grind back into action. But now, more than ever, project managers need to make sure that their proposals deliver value, and that the search for 'perfect' does not prevent the delivery of 'good'.
A renewed sense of optimism has settled over the oil industry. Prices are rising and stockpiles falling, thanks to increased demand from North America, Europe and particularly China. The worst of a prolonged period of extreme belt-tightening appears to be over.
Optimism is addictive; however, downside price risks should give the industry some pause. The supply overhang from OPEC and North American shale has not yet been cleared and demand is still to catch up with pre-downturn levels. The broad consensus is that oil prices will now trade in a narrow pricing band whose ceiling is governed by US shale's ability to respond to modest price increases.
With lingering risks on the downside, and little to look forward to on the upside, operators need to tread carefully as they move forward.
Rethinking Success
If the past few years have seen only the truly world-scale projects progress, it is not because of a lack of options. International oil companies still have plenty of projects in their portfolio that could be progressed, many of which were added before 2014 and then not sanctioned.
Most still remain on the books. And most remain undeveloped simply because they are out of the money. Higher-risk projects in particular – such as those in deep water or harsh environments, or those where the technical and political risks are too great – have largely been shelved. Many operators simply cannot find the funding, even for projects with attractive economic prospects.
In this straightened environment, it is the scarcity of capital, rather than lack of opportunity, that is still giving companies a headache. Discipline is still important when it comes to capital allocation, and portfolio managers have to ensure that investment criteria are strictly adhered to.
Higher-returning, but less-affordable projects are still more likely to be left on the shelf, while cheaper and less risky ventures take precedence. No one wants to see a return to irrational exuberance, and so the industry needs to recalibrate its expectations in this new reality.
As a result, the benchmarks for giving a new project the green light have changed subtly, moving away from simple measure of 'value' such as NPV or 'rates of return' to place more emphasis on 'affordability' and 'return on risk'.
For project managers, this requires a shift in thinking to give those existing opportunities the greatest chance of being progressed in this newly-cautious investment environment. This means simplifying and reworking projects to reduce overall costs and eliminate lingering uncertainties.
More significantly, it means that simply reheating previously-shelved projects is unlikely to succeed. Instead, original concepts need to be reworked to fit in with the new reality. Project managers should be prepared to curb their ambitions and look at less-lofty concepts in order to develop their projects. For example, downsizing or phasing the development of discovered resources can help increase affordability while putting less strain on the company's balance sheet.
Moving Forward
The pressure to fast track projects is obviously much lower than it was in the boom years. The upside is that it presents more opportunities to rework original project concepts to reduce costs and reduce risk. In doing so, more value can be identified, or a more affordable solution may emerge.
The argument for repetition is particularly applicable to national oil companies (NOCs), tasked with stewarding their nations' oil and gas endowments. Fast tracking projects may be essential for generating a steady income for the state, and for providing secure supply to domestic energy markets. However, for an NOC whose balance sheets that are, essentially, provided by its country's government, affordability constraints are often a more important consideration than selection criteria based on value metrics.
1
2
View Full Article
Generated by readers, the comments included herein do not reflect the views and opinions of Rigzone. All comments are subject to editorial review. Off-topic, inappropriate or insulting comments will be removed.
RELATED COMPANIES