Repsol Seeks Contract for Canadian Crude
by Bloomberg
|
Lucia Kassai
|
Thursday, October 29, 2020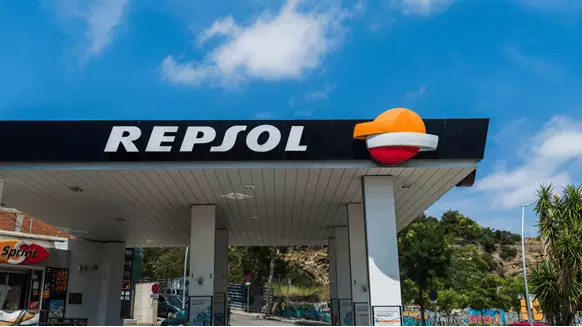 The Spanish company has typically sourced heavy crude supplies from Latin America and has been the biggest buyer of Mexican crude in 2020.
(Bloomberg) -- Another major refiner is looking to snap up Canadian crude due to the threat of more U.S. sanctions against Venezuela and the possibility that Mexico will offer less favorable terms when it comes to agreeing exports for next year.
Repsol SA is in talks with trading houses and producers for a contract to buy as much as 2 million barrels of Canadian oil a month, according to people familiar with the matter, who spoke on condition of anonymity. Spain's biggest oil company is following in the footsteps of India's Reliance Industries Ltd., which recently signed a six-month purchase deal for heavy Canadian oil.
Its motivation is an expected escalation of U.S. sanctions against Venezuela's battered oil industry, with the Trump administration looking to close a loophole that allowed so-called crude-for-diesel swaps on humanitarian grounds. And contract negotiations that are under way with Mexico could result in lower export volumes next year.
Repsol declined to comment while the trading arm of Mexico's state oil giant didn't respond to emailed requests for comment.
The Spanish company has typically sourced heavy crude supplies from Latin America and has been the biggest buyer of Mexican crude in 2020, and the third-largest purchaser of Venezuelan oil. Its European refineries hold about 25% of the continent's coking capacity, allowing them to process heavier crude, which is usually cheaper than lighter oil, into high-value fuels such as gasoline and diesel.
Repsol is in the middle of negotiations with the trading arm of Petroleos Mexicanos for its export allocation for next year. Under its current contract, Repsol can ship as much as 6 million barrels a month of Maya oil to its refineries in Spain.
It's likely to wait until talks end next month before making a decision on whether to go ahead with purchases of Canadian crude, one of the people said. But fears that its allocation may be cut were raised at the weekend when Mexican President Andres Manuel Lopez Obrador said Repsol "abused" the privatization of the country's energy sector. The Spanish company has already invited bids from traders and Canadian oil producers to load exports from U.S. Gulf Coast ports, the people said.
Madrid-based Repsol may see contractual volumes drop as Mexico seeks to divert more oil to its refineries in a bid to meet domestic fuel demand and reduce import bills. The company may reduce overseas sales of its flagship Maya by almost 70% between 2021 and 2023.
Pemex's crude is one of the top grades processed at Repsol's five refineries in Spain, according to a person with knowledge of the matter. The supply agreement with PMI, which in 2010 was for 71,000 barrels a day, has almost tripled over the past decade to nearly 200,000 barrels.
As for Venezuela, Repsol has been using crude-for-diesel swaps to obtain supplies from the nation which is being squeezed by U.S. sanctions. So far in 2020, it's been able to obtain the equivalent of 30,000 barrels a day of Venezuelan oil.
--With assistance from Amy Stillman and Rodrigo Orihuela.
© 2020 Bloomberg L.P.
Generated by readers, the comments included herein do not reflect the views and opinions of Rigzone. All comments are subject to editorial review. Off-topic, inappropriate or insulting comments will be removed.