Range to Sell Louisiana Acreage, Cut 100 Jobs
|
Tuesday, August 04, 2020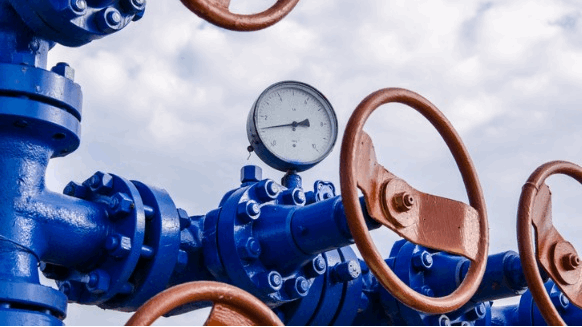 Range Resources Corp. is selling its Louisiana shale fields for about one-10th of what it paid for them just four years ago.
(Bloomberg) -- Range Resources Corp. is selling its Louisiana shale fields for about one-10th of what it paid for them just four years ago as depressed natural gas prices hammered the heavily indebted driller.
Range agreed to sell the assets acquired in its 2016 takeover of Memorial Resource Development Corp. to Castleton Resources LLC for $245 million, according to statements by both companies Monday. Range stands to reap an additional $90 million in the future, contingent on higher commodity prices.
The $335 million potential total value compares to the approximately $3.3 billion Range originally paid in an all-stock deal for the fields. The biggest-ever deal for Range turned into a bust when the company's geologists and engineers soured on the quality of the rocks in early 2018.
Range is also cutting 100 jobs, or about 17% of its workforce, mostly as a result of the sale, Chief Financial Officer Mark Scucchi said during a conference call with analysts on Tuesday.
The sale is expected to close this month and the effective date will be backdated to Feb. 1, according to the statement. Castleton Resources is owned by Castleton Commodities International LLC and Tokyo Gas Co.
What Bloomberg Intelligence Says
The setup for Range Resources -- its above-peer trading multiple -- remains challenging, in our view, while enhancing liquidity and productivity are necessities as activist investors watch. Sustained improvement in natural gas liquids and gas prices will likely be elusive due to the softer macroeconomic backdrop. The Memorial deal opened a corridor in Louisiana, but the asset is underwhelming and diverts attention from Range's best-in-class Marcellus footprint.
--Vincent G Piazza, senior analyst
Range also reported Monday a 61-cent-per-share net loss for the second quarter, compared with a net income of 46 cents a year earlier. The shares traded 1 cent higher at $7.22 as of 10:58 a.m. in New York.
--With assistance from Naureen S. Malik.
To contact the reporter on this story:
Joe Carroll in Houston at jcarroll8@bloomberg.net
To contact the editors responsible for this story:
Simon Casey at scasey4@bloomberg.net
Joe Carroll, Christine Buurma
© 2020 Bloomberg L.P.
Generated by readers, the comments included herein do not reflect the views and opinions of Rigzone. All comments are subject to editorial review. Off-topic, inappropriate or insulting comments will be removed.