Qatar Warns Europe of Gas Shortages
by Bloomberg
|
Verity Ratcliffe, Paul Wallace
|
Tuesday, May 23, 2023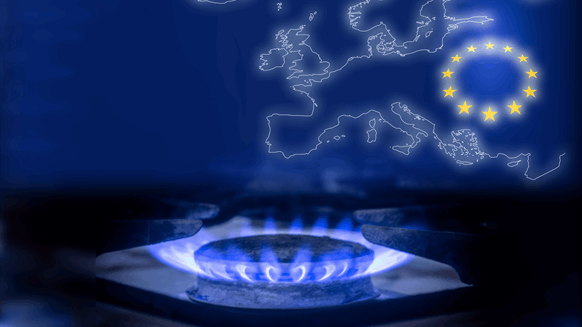 Qatar warned that governments' energy-transition policies will discourage investment in fossil fuels.
Image by Roman Barkov via iStock
Qatar warned that governments' energy-transition policies will discourage investment in fossil fuels and lead to scarcities of natural gas in the coming decade, including in Europe.
"There's going to be a big shortage in gas in the future, predominantly because of the energy-transition push that we'd say is very aggressive," Saad al-Kaabi, Qatar's energy minister, said at the Qatar Economic Forum in Doha on Tuesday. "Economic stability and environmental responsibility are not mutually exclusive. You have to have both."
His comments were echoed on the same panel by his Saudi counterpart, Prince Abdulaziz bin Salman, who said policy makers in the UK and elsewhere had "blinkers" on. They are overly optimistic about how quickly oil and gas can be phased out and replaced by renewables and cleaner energy, he said.
Gas prices have slumped this year and in Europe are less than one-tenth of their peak last year, when the continent reeled from Russia's invasion of Ukraine and decision to cut supplies to nations such as Germany.
Much of the fall in prices was down to a warm winter in the northern hemisphere and weak growth in China while it was under strict Covid-19 lockdowns.
"The only thing that saved humanity and Europe this year was a warm winter and the slowdown in the economy worldwide," said al-Kaabi. "If the economy comes back in 2024, the worst is yet to come."
North Field Demand
Qatar is one of the world's biggest producers of liquefied natural gas. Unlike many other gas-rich nations, it's investing tens of billions of dollars to boost its capacity to 126 million tons a year by 2027, from around 77 million.
Demand for gas from the expansion projects — called North Field East and North Field South — is "very big," al-Kaabi said. "We are lining up people to negotiate with. We're so busy."
The country, in November, signed a landmark $60 billion agreement to supply China's Sinopec with LNG from the projects from 2026. It's also signed a deal to send shipments to Germany, though it is yet to agree contracts for most of the extra gas.
Qatar may look to boost its capacity beyond 126 million tons a year, but hasn't made a decision yet.
"When it's the right time and technically we can do it, we'll definitely do more," the minister said.
The government of the State of Qatar is the underwriter of the Qatar Economic Forum, Powered by Bloomberg.