Qatar Set to Expand Access to UK LNG Market
by Bloomberg
|
Verity Ratcliffe & Anna Shiryaevskaya
|
Wednesday, October 14, 2020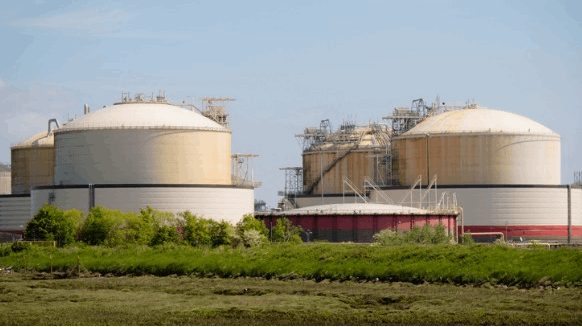 Qatar is preparing to ramp up LNG exports to the UK.
(Bloomberg) -- Qatar is preparing to ramp up liquefied natural gas exports to the U.K. as the world's biggest exporter of the fuel boosts production capacity and looks for new long-term supply contracts.
Qatar Petroleum reserved capacity for as much as 7.2 million tons of LNG per year at the Isle of Grain terminal from 2025 to 2050, or about 11% more than it shipped to the U.K. in 2019. The deal will lock up about 40% of the London facility's capacity after its owner, National Grid Plc, expanded the terminal.
The agreement bolsters the Persian Gulf country's plan to increase its annual liquefaction capacity by 43% to 110 million tons in 2025.
Qatar is already the U.K.'s biggest supplier of LNG by far, and the deal announced Tuesday will give state-run Qatar Petroleum even greater access to the market in five years' time. With Britain adding more renewable power to its energy mix, gas has become the nation's fuel of choice for generating electricity on days when the sun doesn't shine and wind doesn't blow.
Some countries are postponing final investment decisions for export projects amid the global pandemic. However, Qatar's plan to add four new production lines, or trains, may get a go-ahead by the end of the year, energy consultant Wood Mackenzie Ltd. said. Qatar intends to add even more trains by 2027 to export as much as 126 million tons a year.
Final investment decisions on the Qatari expansion will affect LNG producers worldwide, Andrew Seck, a vice president at Total SE, said at the Energy Intelligence Forum on Tuesday. Total leads a liquefied gas project in Mozambique.
"They have the ability to take FID on multiple trains, and I think that will cause a significant challenge to many of the other competitors," Seck said. "I see that as a really decisive moment when that decision happens, on understanding the supply-demand balance for the remainder of the decade."
Qatar appears willing to offer LNG much more cheaply than in the past. QP signed a deal in September to sell the super-chilled fuel to China's Sinopec at the lowest long-term contract price announced in recent years.
The Gulf nation can produce LNG at less expense than almost anywhere else, enabling it to undercut rivals on price. In addition to its new capacity, Qatar needs new contracts to replace long-term deals for more than 20 million tons per year that are due to expire by 2025, according to the global importers group known as GIIGNL.
Qatar is mulling a further round of expansion after 2027.
© 2020 Bloomberg L.P.
Generated by readers, the comments included herein do not reflect the views and opinions of Rigzone. All comments are subject to editorial review. Off-topic, inappropriate or insulting comments will be removed.