Premier's New Oil Field Offers Relief After UK Pipe Halt
by Bloomberg
|
Angelina Rascouet
|
Wednesday, December 27, 2017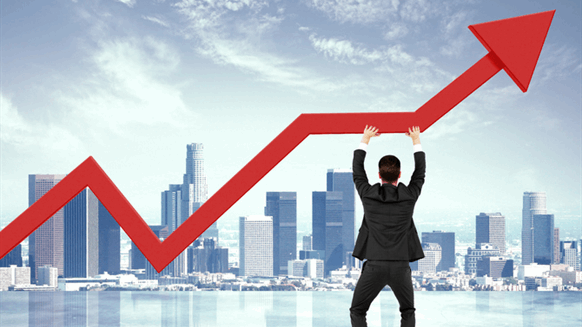 A new UK North Sea oil field came online last week, offering one of the country's largest independent operators some relief.
(Bloomberg) -- A new U.K. North Sea oil field came online last week, offering one of the country's largest independent operators some relief from a pipeline halt that forced a significant portion of the region's output to stop.
The startup of Premier Oil Plc's Catcher field caps the biggest year for new offshore oil and gas projects in the country for about a decade. While the U.K. industry has shown surprising resilience to the three-year crude price slump, that success was marred earlier this month when a fault in a crucial pipeline underscored its reliance on aging infrastructure.
New oil from Catcher, half of which is owned by Premier, offset only a fraction of the 400,000 barrels a day of output halted earlier this month after Ineos AG discovered a hairline crack on the Forties pipeline. Partial flows through the conduit restarted after the completion of repairs and will increase gradually, Ineos said on Tuesday.
The $1.6 billion project began production on Dec. 23 at an initial rate of 10,000 barrels a day, which will rise to 60,000 barrels a day in the first half of next year, Premier said in a statement on Wednesday. The shutdown of the crucial Forties pipeline wouldn't have affected the project, which will pump its oil directly onto tankers.
"Delivery of first oil from the Catcher Area represents a significant milestone for Premier," Chief Executive Officer Tony Durrant said in the statement. "As production ramps up in the first half of 2018, the increased cash flows will play an important role in Premier's plans for debt reduction."
Premier shares rose as much as 7.2 percent, the most in more than a month, before trading 3.9 percent higher at 79.25 pence at 8:42 a.m. in London.
A significant part of Premier's production in the U.K. North Sea was affected by the Forties outage, including the Elgin-Franklin, Balmoral, Brenda and Nicol fields. The disruption prompted the International Energy Agency to lower its December production forecast for the U.K. by 300,000 barrels a day. In 2018, the IEA expects U.K. output to grow by 150,000 barrels a day to 1.17 million a day as other new fields ramp up.
Cairn Energy Plc holds 20 percent of Catcher, with Hungary's MOL and Dyas AS owning the rest.
Catcher was among 14 projects with combined peak production of 230,000 barrels of oil equivalent a day scheduled to begin production the U.K. North Sea this year, according to an analysis from consultant Wood Mackenzie Ltd. in September. That would be the most since 2007, reflecting the payoff from multiyear investments begun when oil prices were still over $100 a barrel.
To contact the reporter on this story: Angelina Rascouet in London at arascouet1@bloomberg.net. To contact the editors responsible for this story: James Herron at jherron9@bloomberg.net Rachel Graham.
Generated by readers, the comments included herein do not reflect the views and opinions of Rigzone. All comments are subject to editorial review. Off-topic, inappropriate or insulting comments will be removed.