Permian Boosts ExxonMobil, Chevron Earnings
by Bloomberg
|
Kevin Crowley & Joe Carroll
|
Friday, February 01, 2019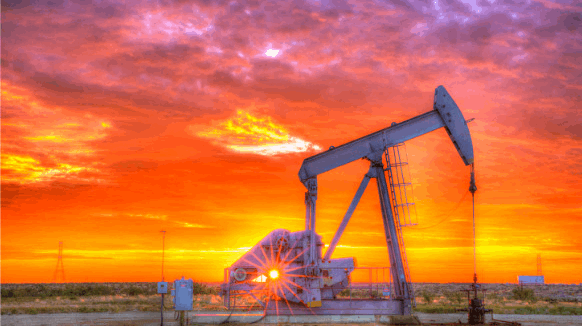 Soaring Permian oil production helped to boost the wow factor for ExxonMobil and Chevron's Q4 profits.
(Bloomberg) -- Soaring production in North America's most prolific oil field helped propel Exxon Mobil Corp. and Chevron Corp. to bigger-than-expected fourth-quarter profits. Shares for both explorers were among the day's best-performing energy stocks.
Exxon surpassed analysts' forecasts by almost one-third with the biggest refining bonanza in six years and Permian Basin crude output that almost doubled. For Chevron, overall oil and natural gas production climbed to an all-time high, driven by Permian wells that represent the company's fastest-growing source of crude.
Expectations had been high, given that Royal Dutch Shell Plc and ConocoPhillips earlier this week also exceeded forecasts, showing that Big Oil was largely able to weather the 35 percent fourth-quarter slide in international crude prices. Exxon Chief Executive Darren Woods on Friday signaled plans to ramp up both spending and asset sales this year as the company plows billions into new drilling and refinery expansions.
After lifting production above the 4-million-barrel mark for the first time in almost two years, Exxon plans to spend $30 billion on capital projects this year, a 16 percent increase from 2018. Chevron pumped an unprecedented 3 million barrels a day during the final three months of last year.
Chevron said 70 percent of its capital projects will generate profits within two or three years, a sea-change in the Big Oil ethos which historically spread returns out over decades. While Exxon is also building a big shale position, most of its spending is on large traditional deepwater and liquefied natural gas operations.
Exxon's refining profits more than doubled to $2.7 billion as margins on processing crude into fuels expanded. The result was also boosted by the sale of an Italian refinery. In Texas, the company this week announced plans to expand a refinery near Houston to handle growing Permian crude flows, a project Cowen & Co. analysts estimate will cost $1.1 billion.
Exxon had "blow-out downstream results," Jason Gammel, a London-based analyst at Jefferies LLC, said in a note to clients.
Chevron is also doubling down on the so-called integrated business model, having agreed this week to buy a Texas refinery from Brazil's Petrobras for $350 million. Like Exxon, Chevron's move is aimed at finding a home for surging volumes of Texas crude.
In the Permian region of West Texas and New Mexico, Exxon's output soared 90 percent. Even so, overall production was slightly lower than the 4.03 million barrels analysts had expected.
Woods made his debut on a quarterly conference call, the first Exxon chief to field questions on such a call in at least 15 years. His appearance came one day after a total reorganization of the company's oil and natural gas exploration business.
Exxon shares jumped 4 percent to $76.24 at 11:06 a.m. in New York. Chevron rose 3.2 percent to $118.31.
--With assistance from Javier Blas.
To contact the reporters on this story: Joe Carroll in Houston at jcarroll8@bloomberg.net;Kevin Crowley in Houston at kcrowley1@bloomberg.net
To contact the editors responsible for this story: Simon Casey at scasey4@bloomberg.net, Joe Carroll, Will Wade
1
2
View Full Article
Generated by readers, the comments included herein do not reflect the views and opinions of Rigzone. All comments are subject to editorial review. Off-topic, inappropriate or insulting comments will be removed.
RELATED COMPANIES
Company: Chevron Corporation
more info
Company: ExxonMobil Subsidiaries in Malaysia
more info