Pemex Secures $8B Loan to Avoid Junk Status
by Bloomberg
|
Justin Villamil and Cyntia Barrera Diaz
|
Monday, May 13, 2019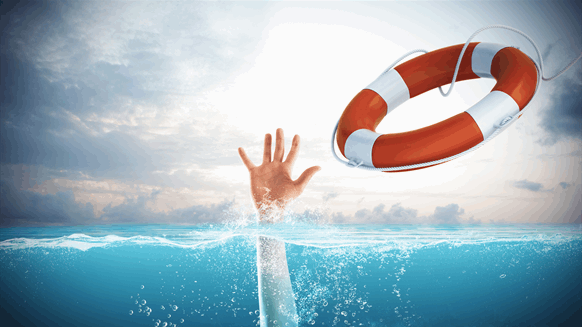 About $2.5B will refinance existing debt, while the remaining $5.5B will replace some credit lines.
(Bloomberg) -- Mexico moved to bolster investor confidence in its embattled state oil company, announcing an unprecedented $8 billion syndicated loan along with new tax breaks for the energy producer.
Petroleos Mexicanos officials signed the financing agreement with JPMorgan Chase & Co., HSBC Holdings Plc and Mizuho Financial Group Inc. alongside President Andres Manuel Lopez Obrador at a morning news conference. The company will use $2.5 billion of the funds to refinance existing debt, while the remaining $5.5 billion will replace some credit lines.
Pemex bonds rallied Monday, defying a broad slump in emerging-market debt amid growing concerns about the outlook for global trade. The company has seen more than a decade of production declines as it struggles under $106.5 billion of debt, generating concern that it's due for a ratings downgrade that would take it into junk territory. Analysts have also cited the lack of a convincing turnaround plan from the Lopez Obrador administration since he took office late last year.
"This definitely helps to improve the credit profile for Pemex, but it's not enough," said Luis Gonzali, a Mexico City-based portfolio manager at Franklin Templeton. "The probability of a credit downgrade has diminished, but it's still a key risk. Nevertheless, we look favorably on the efforts the government is taking to keep making Pemex healthier."
Three months ago the government announced 107 billion pesos ($5.6 billion) in aid this year. That included 15 billion pesos in additional tax breaks, a 25 billion peso capitalization, 32 billion pesos in savings from combating fuel theft and 35 billion pesos from the payout of pension liability promissory notes. Pemex will get the 15 billion pesos in tax breaks each year until 2024, and is also expected to receive several billion dollars from the Oil Revenue Stabilization Fund.
The president's announcement Monday didn't give any details about the extra tax breaks, though he said they'd be signed into law this week. Even without the specifics, investors were encouraged by the government's efforts to provide reassurance, showing that officials are taking the problems seriously and trying to come up with a plan to fix the company. Pemex reiterated that it won't issue new debt this year.
Lopez Obrador said that the rescue plan would guarantee liquidity for Pemex and improve lending terms without adding to the debt load. The new loan will carry an interest rate of Libor plus 235 basis points, more favorable terms than the loans it's replacing. The agreement represents the largest ever banking operation for a Latin American energy company, Pemex said in a press statement.
"This demonstrates the confidence that there is in Mexico and the government," Lopez Obrador said. "The banks are showing confidence, and we thank them."
The large international banks that led the underwriting will seek to bring smaller lenders into the deal over the next month and expect strong demand locally and overseas, according to a person familiar with the plan, who asked not to be identified because he wasn't authorized to discuss it publicly. He said negotiations for the loan began in January.
The company's $5.4 billion of bonds due in 2027 climbed as much as 0.78 cent Monday before paring gains to 0.38 cent. At 99.9 cents on the dollar, the notes yield 6.56%. By comparison, the iShares J.P. Morgan USD Emerging Markets Bond exchange-traded fund posted its biggest decline in more than two months.
The gains Monday came after the president was widely criticized by investors last week for a plan to build a new $8 billion refinery in Lopez Obrador's home state of Tabasco, which some analysts called a costly boondoggle that made little sense for the company to undertake.
Finance Minister Carlos Urzua said at the press conference that Pemex's ability to operate was restricted by a high tax burden, and that further breaks would brighten the outlook.
"For a long time we've been milking the little cow," Urzua said. "Little by little the government will reduce the tax load to Pemex."
--With assistance from Amy Stillman.To contact the reporters on this story: Justin Villamil in Mexico City at jvillamil18@bloomberg.net ;Cyntia Barrera Diaz in Mexico City at cbarrerad@bloomberg.net To contact the editors responsible for this story: Julia Leite at jleite3@bloomberg.net Brendan Walsh, Philip Sanders
Generated by readers, the comments included herein do not reflect the views and opinions of Rigzone. All comments are subject to editorial review. Off-topic, inappropriate or insulting comments will be removed.