Outlook: Oil Price Recovery Fragile
by Paul Kuklinski
|
Boston Energy Research
|
Friday, January 05, 2018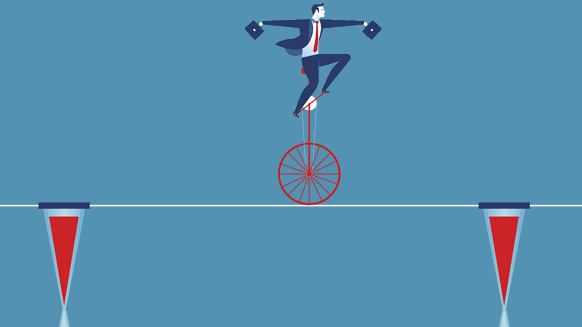 Some degree of US producer restraint will be needed coupled with continued OPEC discipline and strong growth in world oil demand to sustain a recovery in oil prices.
Fourth quarter supply disruptions and increased geopolitical risk added more than $11 per barrel to WTI and $17 per barrel to Brent since August.
The spike provides producers an attractive opportunity to hedge their 2018 production. Whereas non-OPEC supply increased 390 thousand barrels per day year over year (YOY) in 4Q17, an increase of 2.28 million barrels per day (MMbpd) is indicated over the next 12 months. With a typical lag, U.S. oil production growth will likely accelerate from 2Q18 with added supply from Canada and Brazil. The 2018 increase in non-OPEC supply will require continued OPEC discipline and reduced production, consistent with its extended cut.
Much depends on continued robust growth in world oil demand, which was up an above trend line, 1.40 MMbpd YOY in 4Q17. After a seasonal dip in 1Q18, latest estimates anticipate a YOY increase in global demand of 1.70 MMbpd in 4Q18.
Surplus oil inventories will likely persist through 2018 with a decline to 108 MMbpd in 4Q18 based on OPEC estimates. This is still above the 5-year average but only 28 percent as large as the peak in early 2016.
WTI is at a 2-year high at nearly $62/bbl in response to pipeline disruptions and heightened geopolitical anxiety, lately concerning Iran. It is up from an average of $49/bbl for the first 9 months in 2017. In 2017, it averaged around $51/bbl; it was $43/bbl in 2016.
Geopolitical risk will likely persist in coming months, providing support for oil prices. WTI is likely to average $57/bbl in 2018, with a Brent average at about $62/bbl for the year.
OPEC Is Dedicated to Restoring Market Balance
When OPEC announced its production cut a year ago, it believed elimination of the surplus in OECD inventories would increase oil prices to $60-65/bbl. Its latest estimate indicates a surplus of 137 million barrels in October, down from a 318-million-barrel surplus earlier in the year. The surplus reached a record high in 1Q16 of 380 million barrels, above the 5-year average. The OECD accounts for 48 percent of total world oil demand.
OPEC is making progress. Current data indicates a 6-million-barrel increase in surplus inventories in 1Q18 with the seasonal decline in demand. A larger increase of 28 million barrels was expected a month ago, and a 57-million-barrel increase was anticipated 2 months ago. The outlook for world oil demand in 2018 is stronger.
The surplus in OECD inventories is now projected to decline to about 108 million barrels at the end of 4Q18, which is still above the 5-year average but only 28 percent as large as the peak in early 2016. Its elimination is heavily dependent on the growth in world demand.
The growth in world oil demand remains robust. Since 2015, global oil demand has grown about 5 MMbpd, twice as fast as the previous 3 years, supported by strong global economic growth, particularly in the OECD. In 4Q17, it will be up 1.4 MMbpd YOY to 98.2 MMbpd, which is well above trend-line.
Latest IEA estimates anticipate a 300 thousand barrel per day seasonal dip in demand in 1Q18. It is then projected to increase to 99.7 MMbpd in 4Q18, up 1.50 MMbpd YOY. China, India, and Africa lead the expansion.
November OPEC production was 32.36 MMBD, down 1.04 MMBD from 4Q16. OPEC production in 2018 is projected to remain near November levels except for a steady decline in Venezuela. A decline about 153 MBD YOY in total OPEC production in 4Q18 is indicated if supplies from Iraq do not vary significantly.
Venezuela produced 1.83 MMBD in November, down 286 MBD YOY, continuing the trend in recent years. Its worsening economic and political crisis is speeding a decline in production which will likely continue to 2019 and beyond.
Iraq's future compliance with the OPEC agreement is uncertain. Its November production was 4.40 MMBD. Significantly above its OPEC quota. It says it must focus on rebuilding 1/3 of its territory devastated by the fight with ISIS. Its goal is to raise production to 5 MMBD.
1
2
View Full Article
Generated by readers, the comments included herein do not reflect the views and opinions of Rigzone. All comments are subject to editorial review. Off-topic, inappropriate or insulting comments will be removed.