Ophir Adviser Joins Efforts to Disrupt Takeover
by Bloomberg
|
Kelly Gilblom
|
Thursday, February 21, 2019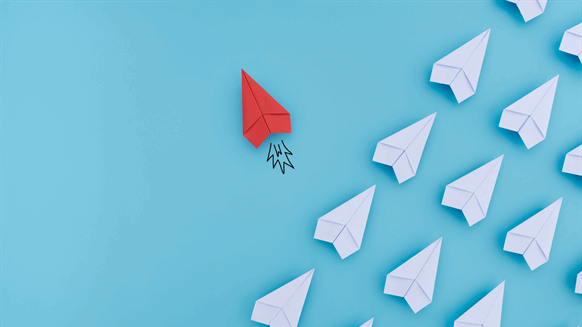 One of Ophir Energy's earliest investors is adding to pressure the exploration company is facing over a takeover plan.
(Bloomberg) -- One of Ophir Energy Plc's earliest investors and an influential London banker, Ian Hannam, is adding to pressure the exploration company is facing over a takeover plan.
Hannam wrote to the company's interim Chief Executive Officer Alan Booth and the board saying they agreed to sell Ophir to Jakarta-based Medco Energi Internasional Tbk for too low a price, and they should reconsider recommending the deal.
"Ophir shareholders also believe in a higher value and would welcome the opportunity to roll over their investment with a credible and experienced board and management team," Hannam wrote in a letter, dated Feb. 18, seen by Bloomberg.
The letter comes as an activist shareholder, Petrus Advisers Ltd., and others, have criticized Ophir's decision to accept a 55 pence a share offer from Medco. The takeover will be put to a vote at a date that hasn't yet been set, and must be passed by a majority of 75 percent of investors for the deal to go through.
Ophir declined to comment.
The entrance of Hannam into the fray may bolster efforts from those seeking to squeeze more out of a sale, and disrupt what may have been a smooth deal. A well-known London banker, once called "The King of Mining," Hannam said in the letter he had advised Ophir from its inception until 2015 and considers its CEO "a personal friend and I respect him."
Hannam argued that Ophir hasn't done enough to engage with governments and owners, pointing to problems in Equatorial Guinea. In the beginning of January, the government of the West African nation decided not to extend the license that holds the company's Fortuna gas discovery, ending plans for its flagship liquefied natural gas project.
The loss of that project has been a sore spot for other investors, after Ophir wrote off about $300 million in book value associated with the failed venture. In a presentation to other investors on Feb. 6, Petrus Advisers suggested Medco should only purchase Ophir's southeast Asian operations, leaving the Fortuna field and assets in Tanzania with a better chance of being developed.
In the presentation it said a bid for Ophir's southeast Asian fields should start at 60 pence a share, or about $550 million.
"The Board seems to prefer to sell Ophir at sub-optimal terms rather than fight for shareholder value," Petrus managing partners Klaus Umek and Till Hufnagel said in a letter to the board the day after Hannam's letter.
So far, those publicly opposing the Medco takeover are in the minority, and some analysts have said Ophir's decision to accept it makes sense. GMP FirstEnergy's Stephane Foucaud said Medco offered a "good price," while Bloomberg Intelligence analyst Will Hares said the bid provides an exit option for shareholders worried about the direction of strategy following the African license loss.
Hannam said the views expressed to the board represent his personal opinions and that he hasn't spoken to other shareholders. He suggested other exploration companies in London should be invited to bid for Ophir.
--With assistance from Paul Burkhardt.To contact the reporter on this story: Kelly Gilblom in London at kgilblom@bloomberg.net To contact the editors responsible for this story: James Herron at jherron9@bloomberg.net Helen Robertson, Rakteem Katakey
Generated by readers, the comments included herein do not reflect the views and opinions of Rigzone. All comments are subject to editorial review. Off-topic, inappropriate or insulting comments will be removed.