OPEC+ Works Silently to Repair Cracks
by Bloomberg
|
G.Smith, J.Blas, S.E.Wardany
|
Wednesday, December 02, 2020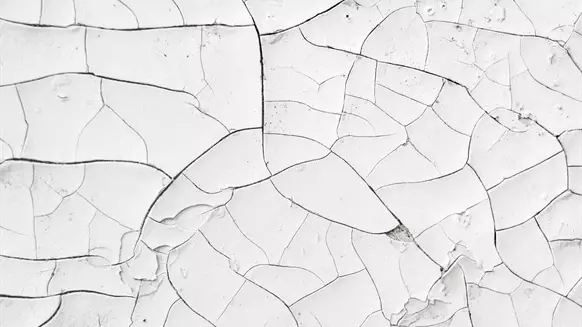 After failed talks exposed a dangerous fissure at the alliance's core, OPEC and its partners are quietly working to repair the damage.
(Bloomberg) -- After failed talks exposed a dangerous fissure at the alliance's core, OPEC and its partners are quietly working to repair the damage.
Key players in the 23-nation alliance are making diplomatic efforts to resolve a dispute -- centered around Saudi Arabia and the United Arab Emirates -- over how much crude to pump in the new year. They need to thrash out a compromise before ministers gather on Thursday, at a meeting that's been postponed because of the impasse.
The Organization of Petroleum Exporting Countries and its partners rescued the oil market this year from an unprecedented slump, slashing production as the pandemic crushed demand. If their pact breaks down, prices would sink again, battering an industry that spans tiny nations like Gabon to corporate giants such as Exxon Mobil Corp.
On Monday, differences between the Saudis and the UAE prevented the cartel from reaching a clear agreement on whether to delay a planned production increase. Traditionally stalwart allies, a fissure has emerged between the two Persian Gulf exporters as Abu Dhabi pursues a more independent oil policy.
Delegates spent Tuesday consulting with their governments and exchanging ideas over the phone. For now, the results are hidden within the opaque world of Middle East diplomacy, but several delegates said on Wednesday that the consultations had so far been positive.
"OPEC+ often generates drama, and this time tensions are running high," said Helima Croft, chief commodities strategist at RBC. "But we still believe that the group will probably find some face-saving compromise, with a short extension of the current cuts being the most likely outcome."
Most nations at Monday's online session favored deferring the 1.9 million-barrel daily supply increase due to take effect in January by three months. With a new wave of virus infections hitting the global economy, they believe demand is still too fragile to absorb additional crude.
But the UAE pushed back, delegates said. Without openly opposing a delay, Energy Minister Suhail Al-Mazrouei insisted on stringent conditions -- mainly the speedy implementation of cuts that other members owed in compensation for pumping too much in prior months -- that rendered an agreement all but impossible.
In an apparent gesture of frustration, Saudi Arabia's Energy Minister Prince Abdulaziz bin Salman told the group that he may resign as co-chair of a key OPEC+ panel. Al Mazrouei was offered the post, but refused, according to a person familiar with the situation.
"The market is underestimating a little bit how serious this is -- this is one of Saudi Arabia's biggest allies," Amrita Sen, co-founder of consultant Energy Aspects Ltd., told Bloomberg Television. She didn't predict a messy outcome this week, but sees tensions persisting into next year.
Deeper Grievances
This procedural dispute masks the UAE's deeper dissatisfaction with OPEC supply restrictions, which "does not bode well for collective cohesion in 2021," according to Croft.
Over the summer, Abu Dhabi's impatience led it to cast aside its usual obedience to cartel discipline, and pump more crude than its quota allowed. The Saudis were furious, and summoned Al-Mazrouei to Riyadh for a public dressing down.
While the UAE subsequently atoned, people familiar with its oil policy say Abu Dhabi believes the current quota is unfair, and is keen to make the most of massive investments in production capacity. It's also planning a new regional price benchmark based around its Murban crude variety, which needs the kind of volumes that clash with production limits.
1
2
View Full Article
Generated by readers, the comments included herein do not reflect the views and opinions of Rigzone. All comments are subject to editorial review. Off-topic, inappropriate or insulting comments will be removed.