OPEC+ Sets Date for Meeting
|
Wednesday, June 19, 2019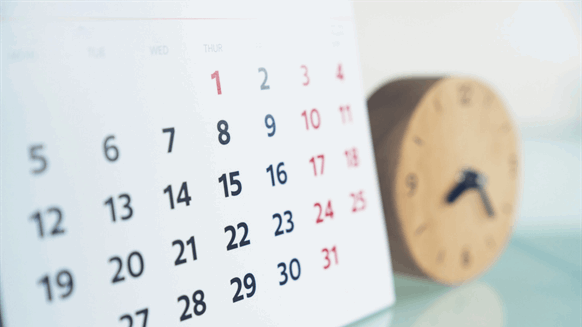 OPEC+ agreed to hold its next meeting to discuss oil-output cuts on the first two days of July.
(Bloomberg) -- OPEC+ agreed to hold its next meeting to discuss oil-output cuts on the first two days of July, resolving a monthlong dispute that highlighted divisions within the group.
The compromise date, proposed on Tuesday by OPEC's current president Venezuelan Oil Minister Manuel Quevedo, was posted on the group's website on Wednesday, indicating all members were in agreement.
The producers group, which pumps more than half the world's crude, has been bickering for a month about the timing of ministerial talks in Vienna. Their failure to agree a date just weeks before their production cuts expire added to the turbulence in markets, which also face the threat of conflict in the Persian Gulf and growing signs of a demand slowdown.
"Having taken so much time just to agree a date, it's safe to say that the job is nowhere near half done yet," said Ole Sloth Hansen, head of commodity strategy at Saxo Bank A/S in Copenhagen. "Next up is the difficult discussion about an extension of production cuts for another six months and potentially beyond."
At the talks next month, the Organization of Petroleum Exporting Countries and its allies must decide whether to prolong their output curbs until the end of the year. Doing so would shrink inventories at a rate of about 500,000 barrels a day in the second half, in the view of an OPEC committee that met in Vienna on Tuesday.
Reducing the world's fuel stockpiles could support crude, which has fallen into a bear market in New York due to fears about the strength of the global economy. Alternatively, the committee's estimate could give the group room to boost production from current levels, while still keeping the market in balance.
Russian Request
OPEC won't have difficulty extending its output cuts at the current level, United Arab Emirates Energy Minister Suhail Al Mazrouei told reporters in Abu Dhabi. Discussions at the July meeting will focus on the duration of the next agreement, he said.
The schedule agreed on Wednesday was the third set of dates considered, after the original request to postpone the planned June meeting that came from Russia. Despite being an outsider, Moscow has exerted a strong influence over the group since joining forces almost three years ago.
Differences over the timing began as a mere scheduling clash, but escalated rapidly into a diplomatic spat that pitted long-standing regional rivals Saudi Arabia and Iran against each other. The dispute played out amid a broader geopolitical confrontation as the Saudis -- and the U.S. -- accused Iran of complicity in attacks on two oil tankers near the Strait of Hormuz on June 13. Iran, which is under U.S. sanctions, denied culpability.
Quevedo brokered the new dates after intensive consultations with ministers -- including Saudi Arabia's Khalid Al-Falih, Iran's Bijan Zanganeh and Russia's Alexander Novak, as well as OPEC Secretary-General Mohammad Barkindo. In his letter Quevedo expressed his appreciation to all members for their ability to compromise.
--With assistance from Dina Khrennikova, Rakteem Katakey and Mahmoud Habboush.
To contact the reporter on this story:
Grant Smith in London at gsmith52@bloomberg.net
To contact the editors responsible for this story:
James Herron at jherron9@bloomberg.net
Helen Robertson
Generated by readers, the comments included herein do not reflect the views and opinions of Rigzone. All comments are subject to editorial review. Off-topic, inappropriate or insulting comments will be removed.