OPEC+ Panel to Update Oil Demand Estimate
by Bloomberg
|
Grant Smith, Salma El Wardany & Javier Blas
|
Tuesday, March 30, 2021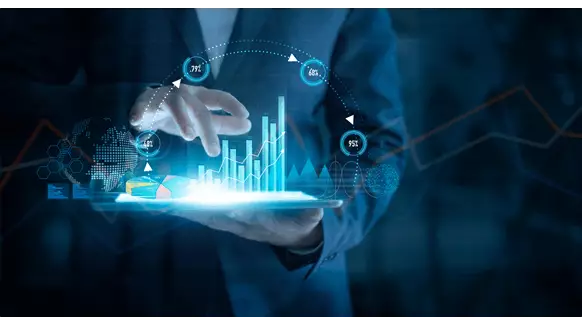 A panel of OPEC+ technical experts agreed to revise down oil-demand estimates for 2021.
(Bloomberg) -- A panel of OPEC+ technical experts agreed to revise down oil-demand estimates for 2021 after Saudi Arabia suggested that the figure looked too high, delegates said.
The move, which was also supported by Algeria, comes just days before the group meets to discuss production levels for May, and follows a recommendation from OPEC Secretary-General Mohammad Barkindo that the coalition should remain very cautious.
At the previous meeting, that sense of caution led to a surprise decision to maintain almost all of the cartel's output curbs, instead of boosting production in anticipation of the economic recovery from the coronavirus pandemic. The Organization of Petroleum Exporting Countries and its allies believe that decision has since been vindicated.
While fuel demand in the U.S. has shown strong signs of a rebound, a resurgence of the virus has undermined the recovery elsewhere, convincing the cartel it made the right call, according to several OPEC+ delegates who asked to speak anonymously. They predict the group will again refrain from significantly opening the taps when it meets on April 1.
"While last month saw many positive developments, it also witnessed reminders of the ongoing uncertainties and fragility caused by the COVID-19 pandemic," Barkindo said at the start of the videoconference of the OPEC+ Joint Technical Committee on Tuesday, according to a statement from the group.
OPEC had estimated that oil demand will grow by 5.9 million barrels a day this year as the global economy recovers from the Covid-19 pandemic. The secretariat's analysts will now revise this lower, although the precise adjustment hasn't yet been determined, the delegates said, asking not to be named because the talks were private.
In the days after the March 4 meeting, when OPEC+ shocked the market by maintaining most of its production cuts, Brent soared to $70 a barrel.
Yet the rally soon dissolved as parts of Europe reimposed lockdowns to contain a virulent strain of the coronavirus, while India and Brazil contended with worsening outbreaks. Crude purchases in Asia slowed as a lackluster tourist season failed to stimulate fuel demand. Meanwhile, oil supplies swelled as Iran ramped up exports to China in defiance of U.S. sanctions.
Within a week of hitting a one-year high, oil futures had surrendered almost $10. Brent crude, the international benchmark, traded at $63.98 a barrel as of 5:54 p.m. in London.
© 2021 Bloomberg L.P.
Generated by readers, the comments included herein do not reflect the views and opinions of Rigzone. All comments are subject to editorial review. Off-topic, inappropriate or insulting comments will be removed.