OPEC Output Falls Most in Almost 2 Years
|
Wednesday, January 02, 2019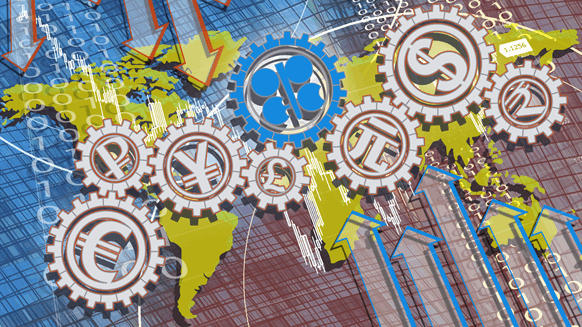 Before its agreement to cut oil supplies even started, OPEC's production plunged by the most in almost two years last month.
Even with the pre-emptive Saudi cutbacks, OPEC has plenty of work still to do to fulfill its promises. The 11 members bound by the deal committed to an overall cut of 800,000 barrels a day, mostly from their October levels, while their non-OPEC partners pledged a decrease of 400,000 barrels a day.
Production from those 11 countries is now 140,000 barrels a day below their October level, so they would need to cut about another 660,000 barrels a day to implement the agreement.
Countries which last month rushed to maximize oil exports before the agreement took effect will now need to reverse those increases.
Iraq, which bridled at the requirement to cut shipments last year, bolstered output by 130,000 barrels a day in December to 4.7 million a day, according to the survey. The United Arab Emirates, which has been expanding production capacity, also increased output.
With assistance from Julian Lee, Verity Ratcliffe, Salma El Wardany, Elisha Bala-Gbogbo, Khalid Al-Ansary and Mohammed Aly Sergie. To contact the reporter on this story: Grant Smith in London at gsmith52@bloomberg.net. To contact the editors responsible for this story: James Herron at jherron9@bloomberg.net Helen Robertson, Rakteem Katakey.
1
2
View Full Article
Generated by readers, the comments included herein do not reflect the views and opinions of Rigzone. All comments are subject to editorial review. Off-topic, inappropriate or insulting comments will be removed.
RELATED COMPANIES