OPEC Has Pulled Up a Chair for Texas Before
by Bloomberg
|
Rachel Adams-Heard and Kevin Crowley
|
Monday, March 23, 2020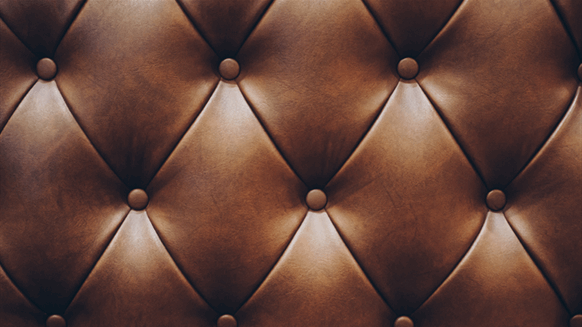 In 1988, Kent Hance, a member of the Texas Railroad Commission, boarded a plane to meet with the Organization of Petroleum Exporting Countries.
(Bloomberg) -- The crisis in the oil industry is so bad that Texas regulators are weighing whether to coordinate production cuts with OPEC. If they're seeking advice, they should look no further than the man who first went to Vienna on behalf of the state's oil industry.
In 1988, Kent Hance, a member of the Texas Railroad Commission, boarded a plane to meet with the Organization of Petroleum Exporting Countries. Back then, crude was trading in the teens, threatening the future of his state's main industry.
"It was tough times," Hance, who now has his own law firm in Austin, recalled Friday. "At the time, I told people, if I was a carrot farmer and there was one group that set the price of carrots, I'd know those people."
Hance was the first Republican member of the commission, which was established in the 1890s, and the first to attend an OPEC gathering. He was also the last, though that may change. Commissioner Ryan Sitton was invited to attend a June meeting following his proposal to curtail Texan oil production in coordination with Saudi Arabia and Russia. Sitton held a one-hour phone call with OPEC Secretary General Mohammad Barkindo and spoke with White House advisers Friday, though no specifics were agreed.
"My recommendation is we come to the table," Sitton said in a telephone interview. "An exceptional situation calls for exceptional solutions."
Such an idea would have seemed unthinkable a few weeks ago. But the failure of OPEC countries and Russia to agree on further production cuts in Vienna earlier this month triggered what has now become a price war between Saudi Arabia and Russia. Coupled with the demand destruction wrought by the coronavirus, that drove U.S. oil below $20 per barrel on Friday, far below the price American shale producers need for newly drilled wells to generate cash. The industry in Texas is already laying off tens of thousands of workers, according to Sitton.
While Sitton's proposal of cooperation between the freewheeling Texas oil industry and a cartel of state-run producers might seem incongruous, it harks back to a particular period in the commission's history. Following a slump in the oil market in 1931, the agency started periodically implementing a process known as pro-rationing to bolster prices. That ended in the early 1970s, just as OPEC, which had modeled itself on the commission, was rising to a dominant position in the oil market.
"I didn't have to explain what the Texas Railroad Commission was," Hance said of the "three or four" meetings he attended in Vienna. "They all laughed and said, 'That's how we figured out how to do this.'"
Sitton is one of three elected commissioners, all Republicans, who run the agency. He has proposed Texas curb its oil output by 10% in conjunction with an equivalent move by the cartel that controls more than one-third of global production. He faces several hurdles back home, including push-back from some oil companies and doubts from his fellow commissioners. EOG Resources Inc., one of the largest shale oil producers, called the plan "impractical."
"A lot of people, rightly so, are very apprehensive," Sitton said. "Our constituents elect us for situations like this and look at how we solve problems. They don't need people who sit on the sidelines when you're in an economic catastrophe like we're in right now."
Just got off the phone with OPEC SG Moh Barkindo. Great conversation on global supply and demand. We all agree an international deal must get done to ensure economic stability as we recover from COVID-19. He was kind enough to invite me to the next OPEC meeting in June.
— Ryan Sitton (@RyanSitton) March 20, 2020
Scott Sheffield, chief executive officer of one of the Permian Basin's biggest producers, Pioneer Natural Resources Co., is in favor of Sitton's proposal, which he argues would help save an industry upon which the U.S. economy relies.
"The reason we should participate is for national security so we do not have to participate in future wars in the Middle East and have to send our sons and daughters back to war," he said.
1
2
View Full Article
Generated by readers, the comments included herein do not reflect the views and opinions of Rigzone. All comments are subject to editorial review. Off-topic, inappropriate or insulting comments will be removed.