OPEC+ Gambles US Shale's Golden Age Is Done
|
Monday, December 02, 2019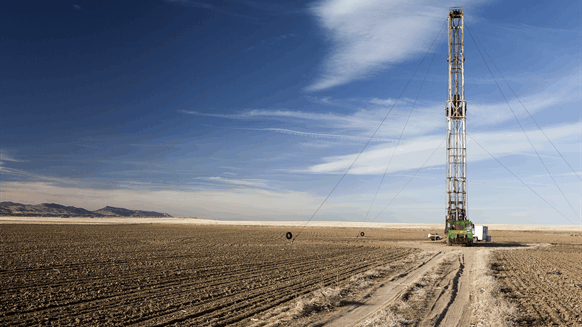 OPEC is making another bold gamble on America's oil revolution: that its golden age is over.
Other OPEC officials, speaking privately, believe the world's supply and demand balance could be tighter than many expect -- a big change from the past three years. They see non-OPEC output growth falling short of forecasts while global demand increases could be higher than expected.
"The market's fear of a global recession has receded," said Vitol's Hardy. "There are problems here and there, but in general the music hasn't stopped and demand didn't follow the 2008 model" when it slumped amid the financial crisis.
And the crude market is, right now, relatively tight, giving OPEC some solace that it would be able to weather the first few months of 2020 when it will loosen up a bit. The tightness is particularly acute for the kind of oil that most Middle East nations pump: lower quality so-called heavy-sour oil. Riyadh, for example, is selling its flagship Arab Light crude at a premium of 40 cents to the benchmark into Asia, one of the strongest ever levels.
The problem is that the oil market isn't just crude: other petroleum liquids, such as so-called condensate and natural gas liquids -- which are by-products of oil and gas drilling -- are abundant. Condensate and NGLs are processed into refineries, and often blended with fuels such as gasoline and also used to produce petrochemical industry feedstock naphtha.
"The crude oil balance for next year shows a tight market," said Amrita Sen, chief oil analyst at London-based consultant Energy Aspects Ltd. "But when you add other liquids, like condensates, then the balance is looser."
--With assistance from Grant Smith.
To contact the reporter on this story:
Javier Blas in London at jblas3@bloomberg.net
To contact the editors responsible for this story:
Will Kennedy at wkennedy3@bloomberg.net
James Herron, Christopher Sell
1
2
View Full Article
Generated by readers, the comments included herein do not reflect the views and opinions of Rigzone. All comments are subject to editorial review. Off-topic, inappropriate or insulting comments will be removed.