OPEC Eyes Yet Another U-Turn
by Bloomberg
|
Grant Smith and Javier Blas
|
Wednesday, November 07, 2018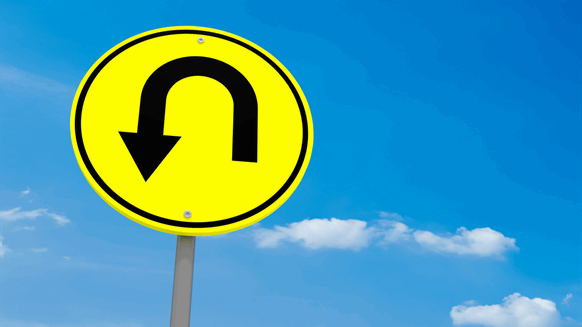 OPEC is enduring one of the most head-spinning years in its history.
Shale has plenty of potential to surprise. The U.S. is already poised to satisfy most of the increase in global oil demand next year, the IEA forecasts. In August, a surprise surge in output meant the country briefly overtook Russia as the world's biggest crude producer, with output of 11.3 million barrels a day. The Energy Information Administration just increased its 2019 production forecast by 300,000 barrels a day to 12.06 million.
Then there are political considerations. The Saudis may struggle to persuade the rest of OPEC to return to cutting production. Some members, like Iraq, are pressing on with new projects. Others may have grown weary of having their production policy steered by the kingdom.
Russia, the most important non-OPEC partner in the coalition, has ramped up output to a post-Soviet record and President Vladimir Putin has said he's comfortable with prices in a $65 to $75 a range, giving some downside from the current level of $72 in London.
If another cuts agreement can be secured, it could prompt renewed attacks from President Trump or encourage U.S. lawmakers to advance anti-cartel legislation known as NOPEC.
"There's a lot at stake for them if they antagonize the wrong sets of people in consuming countries," said Citigroup's Morse.
Here's a rundown of how these competing forces could shape the decision next month:
Scenarios for Vienna-
1. Keep production steady: This could done with an agreement similar to the one OPEC reached in June, when it said it would return to "100 percent conformity" with the level of supply curbs first agreed in 2016. In practice, as Iranian output continues to decline, others may have to increase to keep overall output unchanged.
2. Cut production: This could mean new output limits for each country, or perhaps a pledge to deepen implementation of the 2016 curbs beyond 100 percent.
3. OPEC fudge: The cartel is no stranger to vague promises to ensure that markets remain adequately supplied, or that it stands ready to act if necessary. It could point to this as a way of reassuring consumers, while retaining the flexibility to adjust production.
4. Failure to reach a deal: If Iran remains especially aggrieved that other members are taking its market share it could refuse to sign a final accord, effectively vetoing a deal. Other OPEC nations would be free to adjust their production at will, but it would leave no formal basis for continued cooperation with non-members including Russia.
To contact the reporters on this story: Grant Smith in London at gsmith52@bloomberg.net ;Javier Blas in London at jblas3@bloomberg.net To contact the editors responsible for this story: James Herron at jherron9@bloomberg.net Will Kennedy
1
2
View Full Article
Generated by readers, the comments included herein do not reflect the views and opinions of Rigzone. All comments are subject to editorial review. Off-topic, inappropriate or insulting comments will be removed.