Oil's Heavy Hitters Line Up to Dive Into Mexico's Deep Waters
by Bloomberg
|
Adam Williams & Sabrina Valle
|
Friday, January 26, 2018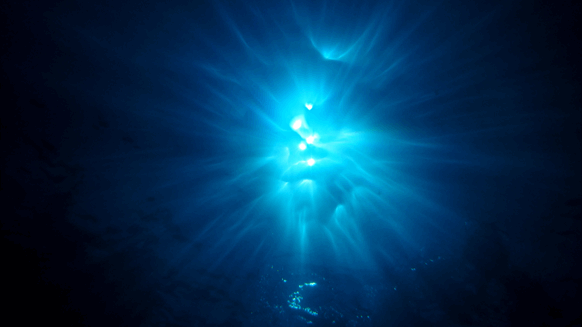 The sale will be Mexico's biggest, in terms of fields and expected investment, since Pemex's monopoly ended in 2013.
(Bloomberg) -- If you're a super-major oil explorer, Mexico says it's got a bargain for you.
The once-giant crude nation whose output plunged in the past decade is enticing the world's richest explorers with cut-rate prices for drilling rights to its most coveted offshore fields. The Jan. 31 auction for access to 29 deep-water tracts comes as $70-a-barrel crude lifts foreign drillers from the worst market slump in decades.
Exxon Mobil Corp., Royal Dutch Shell Plc and Chevron Corp. are among the 21 entrants registered to bid next week, the National Hydrocarbons Commission, known as CNH, announced Thursday in a webcast. The sale will be Mexico's biggest, in terms of fields and expected investment, since government-controlled Petroleos Mexicanos's monopoly ended in 2013.
Mexico's demand for low upfront bonus payments probably accelerated interest in the auction, Horacio Cuenca, an analyst at Wood Mackenzie Ltd., said in an interview in Rio de Janeiro. The blocks also don't require large initial investment commitments.
"Mexico has done all it could to attract companies," he said. "It's going to drive interest. The blocks are very cheap."
Pemex, as the state-owned oil producer is known, is set to bid individually and as a partner in six groups with companies such as Chevron and Shell. Malaysia's Petroliam Nasional Bhd also qualified as a lone bidder and as a part of five consortium groups with partners such as Cnooc Ltd. and Repsol SA.
"This is good news," Hector Acosta, CNH commissioner, said during Thursday's webcast. "The fact that we have so much variety in the integration of the consortium groups -- 17 bid groups and nine individual bidders -- seems like good news and that we will have a good presentation of offers for the different blocks."
To contact the reporters on this story: Adam Williams in Mexico City at awilliams111@bloomberg.net, Sabrina Valle in No Rio de Janeiro at svalle@bloomberg.net.
To contact the editors responsible for this story: Reg Gale at rgale5@bloomberg.net, Joe Carroll, Margot Habiby
Generated by readers, the comments included herein do not reflect the views and opinions of Rigzone. All comments are subject to editorial review. Off-topic, inappropriate or insulting comments will be removed.