Oil-Industry: How to Survive Under Tapering Oil Demand
Salman Ghouri
|
Monday, June 04, 2018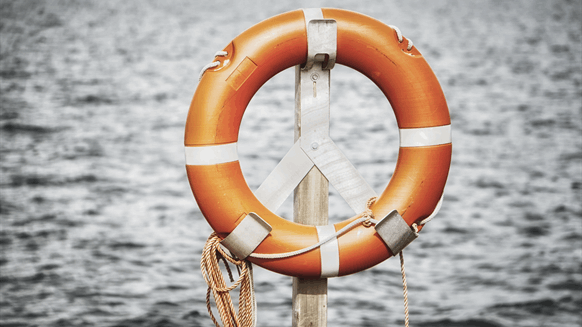 Oil producers should not be complacent with burgeoning oil prices.
This opinion piece presents the opinions of the author.
It does not necessarily reflect the views of Rigzone.
The auto-industry went through significant changes, from smaller cars in the early 20th century to big and heavy cars in the 1960s. This trend changed after the 1970s oil price shock, which led to manufacturing lightweight and fuel-efficient cars. This era represented adjustments in internal innovations for the survival of the auto-industry in a new environment. Such changes did not hamper the growth of the oil industry, in fact, it buoyed its growth.
At the turn of 21st century, the auto-industry is now set to change structurally from fuel-based vehicles to electric, fuel cells, hybrid, LNG/CNG etc. Furthermore, technological advancements are pushing towards autonomous vehicles that would no doubt reduce the vehicles ownership, which in turn would affect the oil demand and industry's cash flow.
A Dilemma for the Oil Industry
A dilemma in hand for major oil producers is how the world would be in 2040 and beyond. There is much noise regarding penetration of electric vehicles (EV), autonomous vehicles and peak oil demand – all of which, could displace sizable global oil demand and hamper businesses. However, divergent views of timings of peak demand and the speed of EVs penetration have puzzled the producers and made policy formulation even more difficult. Surely, wrong anticipation may lead to under or over investments.
Divergent Views Peak Oil Demand
However, there is a divergent view as far as peak oil demand is concerned. For some, it may not happen even beyond 2040 or 2050 (i.e. ExxonMobil, Chevron and Saudi Aramco), while others, expect it to happen around 2040. Yet for others, oil demand will peak in the late 2030s (BP) or mid-2025 (Shell, Statoil and others), or even earlier than 2025. Stanford economist Tony Seba believes oil demand will peak in 2020. Yet, OPEC sees oil demand may not peak even beyond 2040.
Oil Demand Displacement – Different Noises
Likewise, there is divergent views about the penetration of EVs that could displace the global oil demand.
According to consultants at FGE, total number of passenger vehicles will grow to 1.8 billion by 2040, of which only 10% will be EVs and 20% hybrids. Therefore, EVs pose little threat to the oil industry.
Meanwhile, Bloomberg New Energy Finance (BNEF) research estimates that the growth of EVs will mean they represent a quarter of the cars on the road by that date, displacing 13 million barrels daily (MMbd) of crude oil.
Yet, OPEC sees more global oil demand despite penetration of electric cars.
Solid Commitments
In view of aggressive strategies of the auto-industry and commitments of major oil-consuming countries to honor the Paris Climate Accord, one could anticipate a higher degree of penetration of EVs by 2040. All major car companies have already formulated strategies to produce only EVs, or predominantly electric, after a certain year. Simultaneously, a number of major fuel consuming countries have already begun and are formulating strategies that beyond certain years, their fleet would be electric only.
Currently, one out of every five new cars sold in Norway is electric, and more than 50% of new cars sold in 2017 were electric or plug-in hybrids. A recent survey indicates that Norwegian consumers are willing to pay considerably more for cars with lower running costs. Similar sentiments can be witnessed in most of OECD countries, as well as China and India, to address these environmental issues.
Oil Displacement in 2040 – Alternative Growth for EVs

Figure-1: Reference Case: Sensitivity analysis - oil displacement in response to penetration of EVs and others in 2040.
This graph demonstrates penetration of EVs at different levels. For example, if 50 million EVs enter the market in 2040, only 1.64 MMbd of oil will be displaced, which is good news for major oil producers. However, this seems to be too conservative, given aggressive strategies of automakers and major oil consumers who like to "go green".
In an extreme case, if penetration of EVs reaches to 400 million, it will displace 13.1 MMbd in 2040, not different from the BNEF prediction. Furthermore, BNEF researcher expects speedy penetration of electric buses and trucks as that segment of the transportation market becomes more attractive for electrification, reducing substantial diesel demand.
The Sooner The Better
The message is loud and clear: the auto-industry is changing and changing fast. Major oil producers should formulate different investment strategies and diversify investment if possible to natural gas and renewable sources of energies (such as Shell). Simultaneously, standardization, cost cutting measures and a sizable investment in oil should continue, to meet the global oil demand for many decades to come.
Dr. Salman Ghouri is an oil and gas industry advisor with expertise in long-term forecasting, macroeconomic analysis and market assessments.
Generated by readers, the comments included herein do not reflect the views and opinions of Rigzone. All comments are subject to editorial review. Off-topic, inappropriate or insulting comments will be removed.