Oil Up with Tightening Market Boosting Outlook
by Bloomberg
|
Elizabeth Low
|
Tuesday, February 23, 2021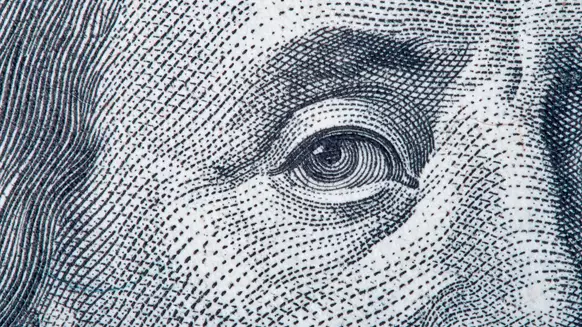 Oil rose toward $63 a barrel with investment banks and traders predicting the market will tighten further and push prices higher.
(Bloomberg) -- Oil rose toward $63 a barrel with investment banks and traders predicting the market will tighten further and push prices higher.
Futures in New York gained 1.3% on Tuesday after climbing more than 4% in the previous session. The market is heading toward what could be the tightest quarter since at least 2000, according to Morgan Stanley, while Socar Trading SA sees global benchmark Brent hitting $80 this year as the glut of inventories built up during the Covid-19 pandemic is drained by the summer.
The loss of oil output after the big freeze in the U.S. will also help the market firm as much of the world emerges from lockdowns, according to Trafigura Group. Fuel flows from Asia to the U.S. have gained after the cold blast left some of the biggest refineries facing a slow and messy restart.
Oil has surged this year after Saudi Arabia pledged to unilaterally cut 1 million barrels a day in February and March, with Goldman Sachs Group Inc. predicting the rally will accelerate as demand outpaces global supply. Russia and Riyadh, however, will next week once again head into an OPEC+ meeting with differing opinions about adding more crude to the market.
"The positive momentum continues in the oil complex, with investors unabashedly predisposed to a bullish view," said Stephen Innes, global chief global market strategist at Axi. "There is far more optimism than fear."
Prices
West Texas Intermediate for April delivery gained 82 cents to $62.52 a barrel on the New York Mercantile Exchange at 7:40 a.m. London time after jumping 4.1% on Monday.

The March contract expired Monday after rising 3.8%.

Brent for April settlement added 1.5% to $66.22 on the ICE Futures Europe exchange are climbing 3.7% in the previous session.
Brent's prompt timespread firmed in a bullish backwardation structure to the widest in more than a year. The gap rose above $1 a barrel on Tuesday before easing to 96 cents. That compares with 25 cents at the start of the month.
The global oil market has been under-supplied by 2.8 million barrels a day so far this year, Morgan Stanley said in a note, boosting its Brent forecast for the third quarter to $70 a barrel. Goldman has raised its estimate for the same period to $75, while Socar said $100 was possible in the next 18 to 24 months.
The market is likely underestimating the impact from the U.S. cold snap, Trafigura's co-head of oil trading Ben Luckock said in a Bloomberg Television interview. Some 40 million barrels of February oil output -- largely from the Permian Basin -- will not be produced due to the freeze, he said.
Other oil-market news:
China's oil inventories rose by 16 million barrels in the week through Feb. 14 to 1.01 billion barrels, up for the third straight week, data provided by market intelligence firm Kayrros show.
U.S. shale explorers lost hundreds of millions of dollars in oil production from last week's historic freeze that crippled Texas and left millions without power or water for days.
--With assistance from David Stringer.
© 2021 Bloomberg L.P.
Generated by readers, the comments included herein do not reflect the views and opinions of Rigzone. All comments are subject to editorial review. Off-topic, inappropriate or insulting comments will be removed.