Oil Up as Traders Eye Further Gains
by Bloomberg
|
Elizabeth Low, Alex Longley
|
Wednesday, February 24, 2021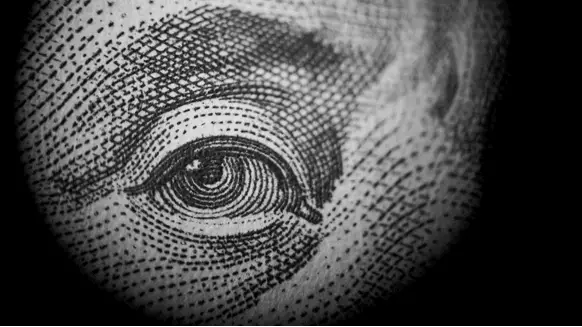 Oil climbed again, with mixed news on global inventories offset by expectations of a prolonged market rally into the summer.
(Bloomberg) -- Oil climbed again, with mixed news on global inventories offset by expectations of a prolonged market rally into the summer.
Futures in New York climbed 0.5%, wiping out an earlier loss. The American Petroleum Institute reported crude inventories increased by 1.03 million barrels last week, though stockpiles at a key European storage hub are at their lowest level since September, according to Genscape. The structure of the futures curve continues to indicate tighter supply.
There's been a spate of optimism across the oil market in recent weeks, with key players talking up the prospect of higher prices later in the year. Pent up demand as the global economy recovers has even got some traders talking about the prospect of returning to $100 over the next year or two. A Saudi Aramco executive said Indian oil demand is close to pre-pandemic levels and Chinese consumption has recovered significantly.
U.S. drillers have restored about 80% of crude output in parts of Texas after the big freeze, although refiners are finding a return to normal more tricky. Impacts from the cold blast have also hit Asia, where plastic makers are facing surging prices for key feedstocks after American processors were shuttered. Market movements in the coming weeks are likely to be driven by the legacy of the U.S. cold weather, an upcoming OPEC+ meeting and the ongoing reflation trade across global markets.
"Yesterday's choppy performance in the oil and equity markets has fueled speculation over how much further the rally in risk assets has to go," said Stephen Brennock, analyst at PVM Oil Associates. "Oil prices are treading water ahead of what is sure to be a weather-affected EIA update concerning U.S. oil stockpiles."
Prices
West Texas Intermediate added 28 cents to $61.95 a barrel as of 10:51 a.m. London
Brent climbed by 33 cents at $65.70
U.S. gasoline stockpiles increased by 66,000 barrels last week, while crude inventories at the Cushing storage hub rose by 2.78 million barrels, the API said. Government data is due Wednesday, and will provide the first meaningful insight into the impact of the big freeze in Texas.
The Permian Basin in Texas is now producing about 2.9 million barrels a day after output was restored following the cold snap, according to data analytics firm OilX. The region typically pumps around 3.5 million barrels a day.
Other oil-market news:
Cars and planes are closer to burning year-ago levels of fuel in the Americas than they are in many parts of Europe, with China leapfrogging both regions now that its Lunar New Year holiday is over.
California is beginning to feel the ripples of oil refinery shutdowns in Texas, with gasoline prices rising faster in the Golden State since a deep freeze crippled fuel-making plants on the Gulf Coast.
U.S. President Joe Biden's decision to cancel the Keystone XL pipeline is sparking renewed interest in shipping Canadian oil-sands by rail, and that comes with its own environmental risks.
--With assistance from Aaron Clark.
© 2021 Bloomberg L.P.
Generated by readers, the comments included herein do not reflect the views and opinions of Rigzone. All comments are subject to editorial review. Off-topic, inappropriate or insulting comments will be removed.