Oil Tumbles as Trump Promises Lower Prices
by Bloomberg
|
Alex Nussbaum
|
Friday, April 26, 2019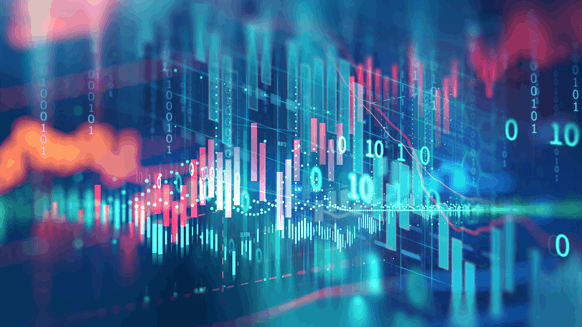 President Trump pressed OPEC to cut prices and doubts grew about the impact of supply squeezes from Russia and Iran.
(Bloomberg) -- Oil slid by the most in two months as U.S. President Donald Trump pressed OPEC to cut prices and doubts grew about the impact of supply squeezes from Russia and Iran.
Futures in New York sank 2.9 percent Friday, wiping away gains from earlier in the week that followed America's vow of tougher sanctions on Iran. Trump, speaking at the White House, said he'd called the producer cartel and demanded they bring down gasoline prices. Reports of readily available replacements for contaminated Russian oil also sapped momentum.
Crude hit a six-month high this week after the U.S. said it wouldn't renew waivers allowing China and other major economies to import 1.4 million Iranian barrels a day. Yet how tight those sanctions will ultimately be remains in question. The market looked ready for a pullback anyway, with optimistic bets on prices far outweighing pessimistic ones, said Bob Yawger, futures director at Mizuho Securities USA.
"There were no shorts in the market; everybody was long," Yawger said by telephone. "That's when you start to get in a dangerous situation."
West Texas Intermediate for June delivery slid $1.91 to $63.30 a barrel on the New York Mercantile Exchange, its biggest daily loss since late February. The contract recorded its first weekly decline -- 1.1 percent -- since March 1.
Brent for June settlement sank $2.20, or 3 percent, to $72.15 a barrel on the London-based ICE Futures Europe exchange, just a day after topping $75.
U.S. sanctions on Iran and Venezuela have helped push oil prices up this year, along with orchestrated cuts by the Organization of Petroleum Exporting Countries and other big producers. That's started to become apparent for American consumers at the pump, with retail gasoline prices rising 28 percent this year, according to AAA data.
"The gasoline prices are coming down," Trump told reporters at the White House. "I called up OPEC and said you've gotta bring em down."
OPEC Secretary General Mohammad Barkindo and officials in Saudi Arabia haven't spoken to Trump about cutting prices, Dow Jones reported on Friday, citing unidentified sources. The president said in a later tweet that he'd discussed increasing oil flows with the Saudis and that "all are in agreement."
It remains unclear to what extent other nations will pump more to make up for lost Iranian barrels. The Saudis said earlier this week that they'll take a wait-and-see approach.
"Fears of a supply shock were greatly exaggerated" after the Russian outage, PVM Oil Associates analyst Stephen Brennock wrote in an emailed report. "After all, refineries usually hold ample crude stockpiles to guard against such disruptions. Little wonder then that the initial knee-jerk price reaction petered out."
A mixed report on the U.S. economy also clouded the outlook for demand. Gross domestic product surpassed all analyst expectations in the first quarter, the government announced Friday. But more than half the gains came from volatile components like trade and inventory builds, and consumer spending cooled for a third straight quarter.
--With assistance from James Thornhill, Sharon Cho, Alyza Sebenius, Alex Longley and Justin Blum.To contact the reporter on this story: Alex Nussbaum in New York at anussbaum1@bloomberg.net To contact the editors responsible for this story: Pratish Narayanan at pnarayanan9@bloomberg.net David Marino, Catherine Traywick