Oil Set for Weekly Surge as Delta Paralyzes Gulf
by Bloomberg
|
Ann Koh, James Thornhill
|
Friday, October 09, 2020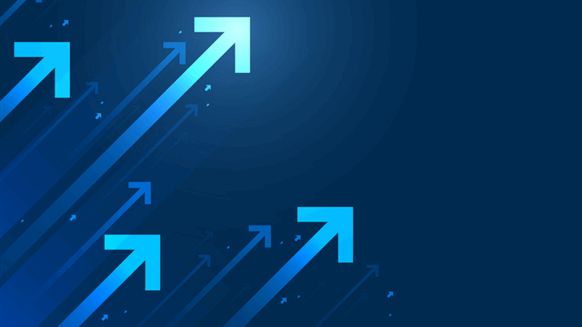 Oil in New York is poised for the biggest weekly gain since June.
(Bloomberg) -- Oil in New York is poised for the biggest weekly gain since June with Hurricane Delta forcing operators to shut-in almost 92% of crude output in the Gulf of Mexico as the storm heads toward the U.S. coast.
Futures edged lower on Friday but were still up about 11% for the week. Delta regained major hurricane strength and is forecast to slam into the already battered Louisiana coast on Friday after barreling across the Yucatan Peninsula earlier in the week. Prices have also been buoyed by an oil-workers strike in Norway, which is threatening almost a quarter of the nation's output.
Oil is back above $41 a barrel, with most of the gains coming earlier in the week after President Donald Trump left hospital following his treatment for Covid-19 and amid initial optimism for a U.S. stimulus package. Further upside for prices may be limited as a resurgence in virus infections crimps demand, while OPEC+ and Libya add more supply to an already glutted market.
"The shuttering of production in the Gulf of Mexico ahead of the impact of Hurricane Delta has been one of the reasons we've seen the rally in prices," said Michael McCarthy, chief market strategist at CMC Markets. "The worry we've seen around the lack of OPEC discipline recently seems to have been absorbed by the hit to supply by the hurricane."
Prices
West Texas Intermediate for November delivery fell 0.4% to $41.04 a barrel on the New York Mercantile Exchange as of 7:55 a.m. London time after climbing 3.1% on Thursday
Brent for December settlement lost 0.3% to $43.22 on the ICE Futures Europe exchange after rising 3.2% in the previous session

Prices are up 10% this week
Brent's three-month timespread narrowed to a contango of $1.06 a barrel, compared with 1.41 a week earlier. The market structure indicates that while there is still concern about over-supply, it's eased somewhat.
Hurricane Delta has strengthened to a Category 3 storm and could make landfall with winds of 120 miles (193 kilometers) per hour and a storm surge that could reach as high as 11 feet in some places. Energy companies have evacuated staff from offshore and onshore facilities, with operators in the Gulf of Mexico shutting 1.7 million barrels a day of oil output.
Meanwhile, OPEC expects to emerge from the pandemic with a greater share of global oil sales, after the price downturn this year battered rivals in the U.S. and elsewhere. The producer group boosted forecasts for the amount of crude it will need to supply over the next four years, shifting last year's prediction that it would lose market share until the middle of the decade.
Other oil-market news:
Saudi Arabia may not be able to rely on annual dividends of almost $75 billion from Aramco beyond next year unless crude prices increase, according to Moody's Investors Service.
Crude futures rose 3.8% to 264.3 yuan a barrel on the Shanghai International Energy Exchange from its previous trading session on Sept. 30.
© 2020 Bloomberg L.P.
Generated by readers, the comments included herein do not reflect the views and opinions of Rigzone. All comments are subject to editorial review. Off-topic, inappropriate or insulting comments will be removed.