Oil Rout Puts the Brakes on Energy IPO Pipeline
by Bloomberg
|
Dinesh Nair and Myriam Balezou
|
Monday, March 09, 2020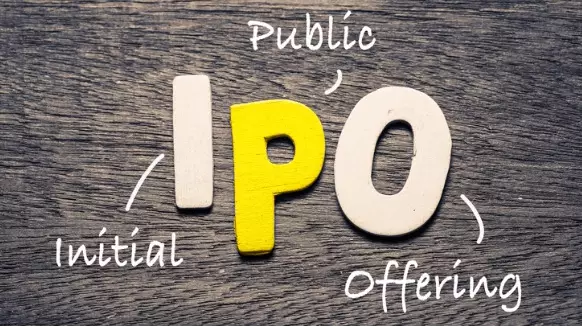 Crashing oil prices and volatile stock markets are squelching hopes for several high-profile IPOs by European energy companies.
(Bloomberg) -- A double whammy of crashing oil prices and turbulent stock markets is threatening to scotch a string of high-profile initial public offerings by European energy companies.
Wintershall Dea GmbH, BASF SE's oil and gas venture with billionaire Mikhail Fridman, is considering delaying a proposed IPO that was set to be the biggest European listing this year, according to people familiar with the matter. It had been planning to seek a valuation of at least $20 billion from the deal in the second half of this year, the people said, asking not to be identified as the information is private.
Independent explorer Neptune Energy Group Ltd., which has discussed selling shares as early as this year, is also reevaluating the timeline for its listing, the people said. That could delay an exit for Neptune's investors, which include the Chinese sovereign wealth fund as well as buyout firms Carlyle Group Inc. and CVC Capital Partners.
Oil prices plunged Monday after the dramatic breakdown of talks between OPEC and Russia prompted Saudi Arabia to launch a price war. Brent crude tumbled by almost a third to as low as $31 a barrel on Monday, and Goldman Sachs Group Inc. told clients it could quickly dip into the $20s.
"At this level, only very few oil and gas players can cover their costs on new projects and deliver returns to investors," said Alexandre Zaluski, Mizuho Financial Group Inc.'s head of equity capital markets origination for Europe, the Middle East and Africa. "It is hard to predict for how long these headwinds will last, so it makes sense for IPO candidates to postpone their plans or consider alternative structures."
Pulled Deals
A representative for Wintershall said it's preparing for an IPO planned for the second half of 2020, subject to market conditions and its shareholders' decision. BASF Chief Financial Officer Hans-Ulrich Engel said last month that an IPO is the only option being considered for the business, and a deal will be postponed if markets aren't conducive. A representative for Neptune declined to comment.
Chrysaor Holdings Ltd., the private equity-backed North Sea operator, has also been seen as a potential listing candidate. The company has spent at least $5.7 billion buying fields from companies including ConocoPhillips and Royal Dutch Shell Plc over the past three years, according to data compiled by Bloomberg.
A representative for Chrysaor declined to comment on a potential listing.
It's already been a rough time for European IPOs, with more than $3 billion of transactions scrapped over the past 12 months, according to data compiled by Bloomberg. Pulled equity offerings have been outnumbering new deals coming to the market, with DRI Healthcare Plc and Global Sustainable Farmland Income Trust both delaying their London listings recently.
A potential Wintershall listing would have ranked as the largest in the European energy sector in at least a decade. The company was formed last year by combining BASF's oil and gas unit Wintershall AG with DEA Deutsche Erdoel AG, owned by Fridman's LetterOne investment firm. The combined business pumps the equivalent of almost 600,000 barrels a day of oil and natural gas, on par with Spain's Repsol SA.
--With assistance from Helen Robertson.
To contact the reporters on this story:
Dinesh Nair in London at dnair5@bloomberg.net;
Myriam Balezou in London at mbalezou@bloomberg.net
To contact the editors responsible for this story:
Ben Scent at bscent@bloomberg.net
Helen Robertson
Generated by readers, the comments included herein do not reflect the views and opinions of Rigzone. All comments are subject to editorial review. Off-topic, inappropriate or insulting comments will be removed.