Oil Prices Rise Despite China Virus Rebound Fears
by Bloomberg
|
Hailey Waller
|
Tuesday, June 16, 2020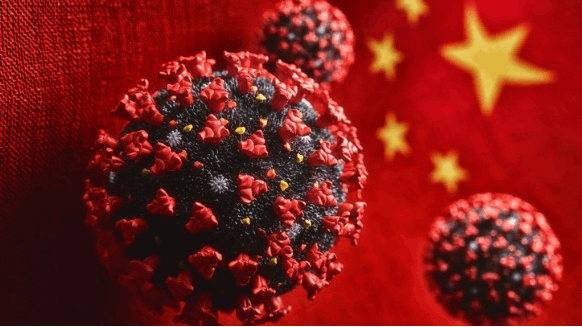 Physical crude markets have continued too strengthen.
(Bloomberg) -- Fears of a resurgence of coronavirus in China, the world's biggest crude importer, are casting a shadow over the oil market once more.
On Tuesday, Beijing said it was shutting down schools because of the risk of a new wave of infections. A renewed outbreak would jeopardize the recovery in oil prices over the last two months -- spurred by record output cuts and signs that demand is slowly coming back as lockdowns are lifted. The news capped an early rally on economic optimism fueled by a record jump in U.S. retail sales.
"China's shuttering of Beijing's schools is a significant setback to the country's recovery from the Covid-19 virus, and it could be a real blow to the petroleum demand recovery outlook, which had been improving," said John Kilduff, a partner at Again Capital LLC.
Technical indicators suggest the rally may fade. Brent crude's 14-day Relative Strength Index is nearing 70 once again, a level that signals it's overbought and could be due for a retreat.
The market was buoyed earlier by a report that the Trump administration is preparing a nearly $1 trillion infrastructure proposal to help revive the world's biggest economy. The S&P 500 rallied, with energy, health care and materials leading all 11 industry sectors higher.
While oil has rebounded rapidly since April as OPEC+ production cuts kicked in and U.S. output fell, the rally fizzled last week over fears of a second coronavirus wave.
Still, physical crude markets have continued to strengthen, with New York and Houston diesel climbing again on Tuesday. Physical WTI in Houston was trading at $1.20 a barrel premium over futures, the strongest differential in more than a week.
In a sign that U.S. fuel demand may be improving, gasoline futures are once again rallying when massive oil refineries shut down. The International Energy Agency said global oil demand will rebound next year, though it may take a couple of years to recover to pre-crisis levels.
Meanwhile, shale production is still in retreat, with the Energy Information Administration forecasting it will fall further next month.
On top of that, Saudi oil exports to the U.S. could plunge to the lowest level in 35 years this month, helping the market re-balance, according to traders and analysts. OPEC and its allies have agreed to maintain production cutbacks amounting to about 10% of global supply through next month, and will hold committee meetings on Wednesday and Thursday to assess their impact.
Prices:
West Texas Intermediate crude for July delivery rose 3.4% to settle at $38.38 a barrel in New York
Brent for August delivery gained 3.1% to settle at $40.96 a barrel
Other oil-market news
Oil-production limits adopted by OPEC+ will soon bring prices back to "normal," according to the oil minister from the United Arab Emirates.
The coronavirus has exposed the fragility of some of the world's biggest oil and gas companies but also given them the opportunity to make investors swallow some unpleasant remedies.
1
2
View Full Article