Oil Prices Rise Amid Russia OPEC+ Talks
by Bloomberg
|
Andres Guerra Luz
|
Monday, November 02, 2020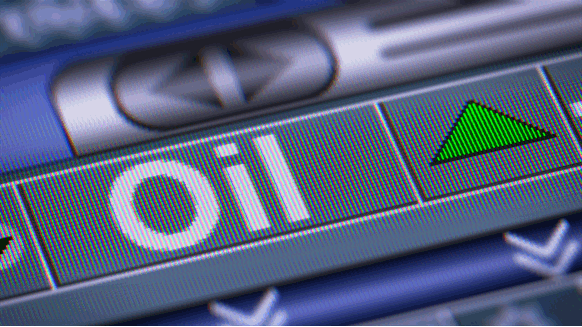 Oil rose the most in more than three weeks.
(Bloomberg) -- Oil rose the most in more than three weeks as Russian producers met with Energy Minister Alexander Novak to discuss the possibility of delaying an easing of OPEC+ output cuts by three months.
U.S. benchmark crude futures gained 2.9%, bouncing back from an abrupt plunge to a five-month low earlier in the session. The OPEC+ alliance, led by Russia and Saudi Arabia, was already considering postponing the supply increase planned for January as crude prices faltered amid renewed lockdown measures.
"The move higher was helped by reports that Russia was open to delaying the OPEC+ cuts," said Ryan Fitzmaurice, commodities strategist at Rabobank. "More importantly though, today's move also suggests there is strong investor appetite to own oil sub-$40 a barrel."
Futures had earlier sold off amid the double whammy of rising Libyan supply and a dwindling demand outlook as England joined the string of European countries to renew lockdowns. That could be just the curtain-raiser for a turbulent week of trading as Americans head to the polls Tuesday in an election that could reshape U.S. policy on everything from fiscal stimulus to Iran and fracking.
Expectations that OPEC+ will postpone its planned easing of output cuts in January have increased recently as new threats to the fragile demand recovery are compounded by the group's own rising production. The second wave of the virus around the world could push global oil demand to as low 88 to 89 million barrels a day, down 11% or 12% from last year, Trafigura Group boss Jeremy Weir said at a conference.
"There's not a whole lot that goes right for oil from here," said Peter McNally, global head for industrials, materials and energy at Third Bridge. "Demand is unlikely to surprise to the upside, with lockdowns being reimposed."
Prices
West Texas Intermediate for December delivery rose $1.02 to settle at $36.81 a barrel
Brent for January settlement gained $1.03 to end the session at $38.97 a barrel
Despite the recent price weakness, Vitol Group, the world's biggest independent oil trader, characterized the latest lockdown measures as just a "speed bump," with tightening global inventories likely to cushion the downside. The bigger picture is still a world in "stock-drawing mode," Mike Muller, Vitol's head of Asia, said in an interview Sunday with Dubai-based consultants Gulf Intelligence.
At the same time, China raised the quota for use of overseas oil by non-state entities next year by more than 20%, presenting a bright spot for an otherwise precarious demand picture.
Still, the futures curve signals further weakness, with the spread between WTI's nearest contracts deepening into its widest contango since early September. Brent's prompt spread also weakened on Monday.
Other oil-market news
Saudi Arabia directed at least 1.8 million barrels a day of crude oil to China last month, the highest deliveries since a surge in buying back in April and May when prices crashed, tanker-tracking compiled by Bloomberg shows.
Equinor ASA has extended its net-zero climate pledge to now include emissions from its products by 2050 while also targeting increased oil and gas output.
Russia kept its oil production in October nearly unchanged amid a second wave of the coronavirus pandemic in the U.S. and Europe crushing hopes of a speedy recovery in global crude demand.
--With assistance from Alex Longley.
© 2020 Bloomberg L.P.