Oil Prices Rise Amid Positive Econ Data
by Bloomberg
|
Andres Guerra Luz
|
Tuesday, September 01, 2020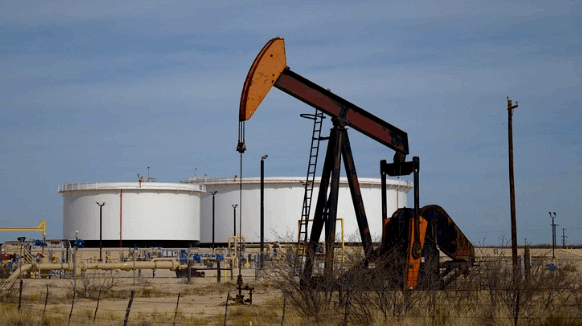 Oil edged higher with a pickup in economic activity in the US and China stirring hopes that a pronounced recovery in crude consumption may be underway.
(Bloomberg) -- Oil edged higher with a pickup in economic activity in the U.S. and China stirring hopes that a pronounced recovery in crude consumption may be underway.
Futures advanced 0.4% in New York on Tuesday, tracking a move higher in U.S. equities to fresh records. U.S. manufacturing expanded in August at the fastest pace since late 2018 and a private gauge of China factory activity last month grew at the quickest pace since January 2011.
Investors are also assessing supplies in the U.S. Domestic crude stockpiles are expected to decline 2 million barrels week, according to a Bloomberg survey. The industry-funded American Petroleum Institute will release inventory data later Tuesday ahead of a U.S. government tally on Wednesday.
The manufacturing data shows "the demand side in the U.S. may be a little stronger than the market was pricing in," said Bart Melek, head of global commodity strategy at TD Securities. "Along with the risk appetite as shown by the S&P 500 and the U.S. dollar continuing to be weak, all points lead toward a fairly strong oil and commodity market environment."
U.S. benchmark crude futures are rallying after posting a fourth straight monthly gain in August in the wake of shrinking domestic inventories and with the Organization of Petroleum Exporting Countries committed to showing restraint on production. Goldman Sachs Group Inc. said earlier this week that fundamentals appear skewed toward a faster-than-expected rebalancing in 2021 due to the rising likelihood of a vaccine next spring and discipline by OPEC+ and shale producers.
"As we're seeing a little bit more economic recovery and especially as we see easing of some travel restrictions, we expect people to increase their petroleum demand," supporting prices, said Gary Cunningham, director of market research at Tradition Energy.
Meanwhile, observed flows of crude and condensate leaving Iran last month fell to the lowest level since February, according to tanker-tracking data monitored by Bloomberg. Saudi Arabia's observed crude exports rose slightly in August as the OPEC+ alliance relaxed output cutbacks, monthly tanker-tracking data compiled by Bloomberg show.
Still, longtime laggards Nigeria and Iraq appear to be adhering to additional compensatory cuts, with OPEC's monthly crude production in August rising by only half the amount permitted under their agreement.
Prices
West Texas Intermediate for October delivery advanced 15 cents to settle at $42.76 a barrel.
Brent for November settlement gained 30 cents to end the session at $45.58 a barrel.
In physical markets, Heavy Western Canadian Select's discount for October against WTI futures narrowed to $9.70 a barrel, the first time the discount fell below $10 since Aug. 17, NE2 Group data show. The price surge comes as Inter Pipeline Ltd. shut the west segment of its Polaris pipeline, which supplies condensate used to dilute bitumen produced in the oil-sands mining region, following a spill.
The coronavirus pandemic is continuing to wreak havoc on major shale drillers and oil-field service companies. Schlumberger -- the world's top oilfield-services company -- agreed to sell its U.S. and Canadian fracking business, abandoning the work that spawned the past decade's North American oil boom.
Other market drivers
The United Arab Emirates produced 2.693 million barrels of oil in August, Energy Minister Suhail Al Mazrouei said in a Tweet.
Diesel sales at India's three biggest fuel retailers fell 12% to 4.3m tons in August from a month earlier, while gasoline sales rose, according to preliminary data from officials with direct knowledge of the matter.
Total and Valero's Port Arthur refineries on the Texas Gulf Coast, which shut ahead of Hurricane Laura last week, are awaiting full return of power to begin restoring production to normal, people familiar with operations say.
A day after letting it lapse, Brazil is considering reapplying a tariff-free quota on American ethanol imports for 90 days in a show of goodwill to President Donald Trump ahead of U.S. elections, people with knowledge of the matter said.
--With assistance from James Thornhill, Mikael Holter, Saket Sundria, Alex Longley, Sheela Tobben and Robert Tuttle.
© 2020 Bloomberg L.P.
Generated by readers, the comments included herein do not reflect the views and opinions of Rigzone. All comments are subject to editorial review. Off-topic, inappropriate or insulting comments will be removed.