Oil Prices Rebound Amid Positive Economic Data
by Bloomberg
|
Hailey Waller
|
Monday, June 29, 2020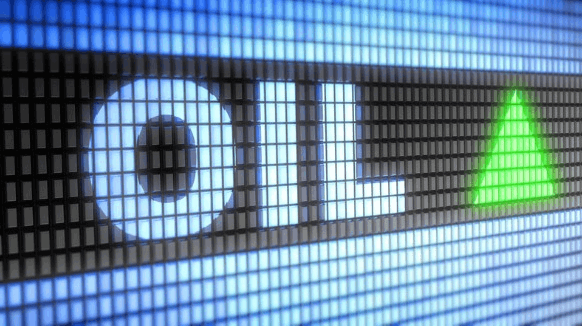 Oil rebounded from a weekly loss as better-than-estimated economic data countered fears that Covid-19's resurgence will crimp fuel demand.
(Bloomberg) -- Oil rebounded from a weekly loss as better-than-estimated economic data countered fears that Covid-19's resurgence will crimp fuel demand.
Futures in New York and London closed higher after declining for two out of the last three weeks. Prices followed equities higher as U.S. pending home sales posted a record gain, signaling that America's economic recovery is underway. Yet the outlook remains uncertain.
"The economic data continues to improve," said John Kilduff, a partner at Again Capital. The release of China manufacturing data Tuesday, as well as the potential for increased travel during the U.S. July 4 holiday, could turn the next few days into "a make-or-break-it week for oil prices."
Still, the overall market picture is bearish. Crude stockpiles in the U.S. are at record highs, worldwide consumption remains a long way off pre-virus levels and many refiners are struggling with low margins. In another indication that supplies are plentiful, WTI and Brent crude for prompt delivery are trading at discounts to later dated contacts in a market structure known as contango.
New clusters of coronavirus infections across the U.S. South and Southwest have states including Texas reversing or slowing reopening plans. Domestic fuel consumption dropped 2.3% Saturday from the same day the week prior.
"We have a demand problem," said Bill O'Grady, chief market strategist at Confluence Investment Management LLC. Unless U.S. inventories decline, West Texas Intermediate crude could plunge, he said. "I wouldn't be shocked to see us retest the low $30s."
While American gasoline demand has gradually improved, diesel inventories have expanded for 11 out of the last 12 weeks, suggesting that industrial activity has a long road to recovery.
"The product inventory problem may be the most bearish factor out there," said O'Grady. "If you look at the demand for distillate, it's terrible, and distillate is what drives the economy," he said.
Prices:
West Texas Intermediate for August delivery rose $1.21 to $39.70 a barrel in New York
Brent for the same month, which expires Tuesday, settled 69 cents higher at $41.71. The more active September contract settled at $41.85
The market has been getting support from efforts by the OPEC+ alliance to restrict production. Iraq -- a habitual laggard in the group's supply cuts -- is reassessing contracts to pump crude at fields where costs are high as it tries to contain expenses while curbing production, in a sign of the commitment to ease a global glut.
Separately, China's state-owned refining giants are in talks to form a joint purchasing group to buy crude, a move that has the potential to alter the balance of power between sellers and buyers in the oil market. That could increase the Asian nation's bargaining power and avoiding bidding wars.
Other oil-market news
Chesapeake Energy filed for bankruptcy on Sunday, becoming one of the biggest victims of a spectacular collapse in energy demand due to the virus.
BP agreed to sell its chemicals business to Ineos Group Holdings SA, taking a big step toward strengthening its finances.
--With assistance from Grant Smith.
To contact the reporter on this story:
Hailey Waller in New York at hwaller@bloomberg.net
1
2
View Full Article
Generated by readers, the comments included herein do not reflect the views and opinions of Rigzone. All comments are subject to editorial review. Off-topic, inappropriate or insulting comments will be removed.