Oil Prices Muted but Gas Surges
|
Tuesday, December 03, 2019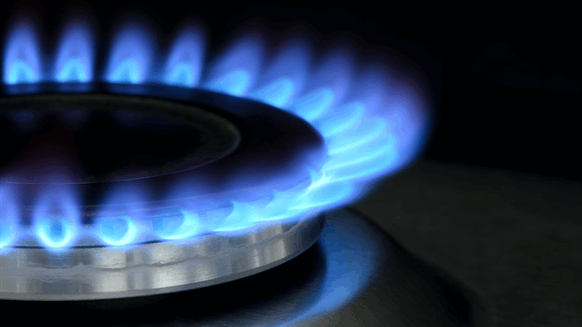 WTI and Brent crude oil moved modestly in opposite directions Tuesday.
West Texas Intermediate (WTI) and Brent crude oil moved modestly in opposite directions Tuesday.
The January WTI contract gained 14 cents Tuesday, settling at $56.10 per barrel. The light crude marker traded within a range from $55.35 to $56.80.
February Brent, meanwhile, shed 10 cents to end the day at $60.82 per barrel.
"Oil continues to hold in the $55 to $60 WTI trading range that we've seen over the last six months, though with a slight – 0.25-percent – decline yesterday," said Vance Scott, Houston-based managing director in the energy practice at the multi-industry consulting firm AlixPartners LLP.
Scott explained the general price stability appears to be driven by balanced expectations across four key areas.
"First is the belief that OPEC will hold to its current quotas in its meeting in Vienna this week," said Scott. "Second, the impending Aramco IPO coupled with the Saudis' ability so far to balance the market has tended to set a price-floor supporting the expected $1.6 to $1.7 trillion valuation. Third is the improved economic outlook driven by what appears to be continued low recession risks. Finally, U.S. shale swing-producers remain constrained by relatively closed capital markets."
Scott added that information presented at a recent industry event reiterated the latter point.
"In fact, while facilitating a panel at the Oil and Gas Council in Houston recently, it was very clear to me that many public-equity, private-equity and debt investors will not fund drilling beyond free-cash-flow levels in the near- to medium-term – which can slow supply growth for frackers," he said.
Reformulated gasoline (RBOB) also edged downward Tuesday. January RBOB settled at $1.56 per gallon, reflecting a one-cent decline.
Henry Hub natural gas, meanwhile, recovered some of the value it lost last week. January gas futures added 11 cents to end the day at $2.44. Natural gas declined by nearly 10 percent from Nov. 25 to 29.
To contact the author, email mveazey@rigzone.com.
Generated by readers, the comments included herein do not reflect the views and opinions of Rigzone. All comments are subject to editorial review. Off-topic, inappropriate or insulting comments will be removed.