Oil Prices Mixed in Midweek Trading
by Matthew V. Veazey
|
Rigzone Staff
|
Wednesday, October 09, 2019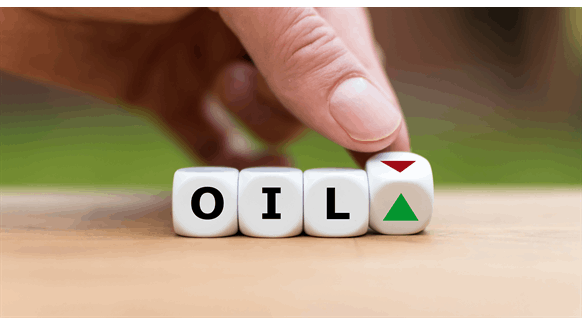 WTI crude oil futures edged downward Wednesday but the Brent posted a slight gain.
West Texas Intermediate (WTI) crude oil futures edged downward Wednesday but the Brent posted a slight gain.
The November WTI contract lost four cents during midweek trading to settle at $52.59 per barrel. The light crude marker peaked at $53.74 and bottomed out at $52.31.
Steve Blair, senior account executive with the RCG Division of Marex Spectron, told Rigzone that oil traders apparently wanted to see the latest crude inventory reports from the U.S. Department of Energy (DOE) and American Petroleum Institute (API) before reacting in a substantial manner given the "huge disparity" between the DOE and API figures last week.
"Once the report came out it appeared that focus was on the 3 million draw the report showed," said Blair. "However, that appeared short-lived as traders started to absorb other facets of the report such as the 3.4 million barrels per day (bpd) in crude exports against only a 6.2 million-bpd in imports."
Citing a daily WTI chart, Blair noted that November WTI prices have tested the sub-$51 lows seen in June and August.
"Prices have now appeared to have settled into a $2 congestion range seen on the daily chart," he said. "Saudi Aramco reports that full production of 12 million bpd should be reached by no later than November, if not earlier, and the U.S./Chinese trade talks resume tomorrow, although the talks will be filled with tension over the latest U.S. blacklist of 38 Chinese companies."
December Brent futures ended the day at $58.32 per barrel, reflecting an eight-cent gain.
"December Brent also tested the lows from June and August around the $56 level before moving back up slightly and starting to settle into its own congestion range," said Blair, referencing the Brent daily chart. "As with WTI the fundamentals do not appear to be very bullish at this point, barring another flare up of tensions or acts of aggression in the Mideast."
Reformulated gasoline (RBOB) posted a slight gain Wednesday, adding less than one cent to close at $1.59 per gallon.
"Gasoline and heating oil continue to be the leaders of the petroleum complex as evidenced by the daily and continued widening of the crack spreads in both products," said Blair. "November Heat Crack spread has moved over $5 since the beginning of September and traded as high as $28 today, basis November. Gas cracks have had a larger run of almost $7 since the beginning of September. Keep an eye on these crack spreads for continued guidance as they should continue to lead the petroleum complex."
Henry Hub natural gas for November delivery lost five cents to settle at $2.23.
"Natural gas has had a lower close in 14 of the last 16 trading sessions since prices spiked on the late summer weather seen in many Lower 48 locations," said Blair.
Referencing the November gas daily chart, Blair observed that prices have now fallen back down to the congestion range seen from back in early August that lasted the entire month.
"Prices should find support between $2.17 and $2.240, basis November, with the caveat being a late start to colder weather which, if it occurs, could push prices lower and test the lows seen in July and August," concluded Blair.
To contact the author, email mveazey@rigzone.com.
Generated by readers, the comments included herein do not reflect the views and opinions of Rigzone. All comments are subject to editorial review. Off-topic, inappropriate or insulting comments will be removed.
MORE FROM THIS AUTHOR
Matthew V. Veazey
Senior Editor | Rigzone