Oil Prices Gain Amid News of Vaccine Progress
by Bloomberg
|
Andres Guerra Luz
|
Wednesday, November 18, 2020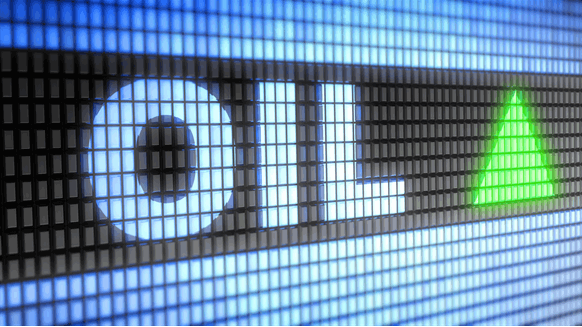 Oil rose to its highest since early September.
(Bloomberg) -- Oil rose to its highest since early September following further progress on a coronavirus vaccine, with investors shrugging off a smaller-than-expected build in U.S. stockpiles.
Futures in New York jumped as much as 2.5% on Wednesday, but gave up some of those gains in the wake of news that New York City will shut down in-person schooling. Prices earlier surged after Pfizer Inc. said a final analysis of clinical-trial data indicated its Covid-19 vaccine was 95% effective, spurring hopes for an eventual rebound in consumption. Meanwhile, an Energy Information Administration report showed last week's U.S. crude stockpiles was smaller than expected.
Investors are looking toward a "post-Covid world where there's expectation for a larger outsized rebound in crude oil demand," said Brian Kessens, a portfolio manager at Tortoise, a firm that manages roughly $8 billion in energy-related assets. "Near-term price signals will stay pretty strong."
Vaccine-related developments have helped drive crude prices to the upper end of their recent trading range, but further gains have been limited as renewed restrictions from the U.S. to Europe due to the pandemic offset a modest recovery in demand in Asia.
Chinese refiners have been snapping up low-price oil from all over the world as Asia's largest economy emerges from a virus-driven slump. Meanwhile, only 35% of Americans will be taking to the roads this year during the Thanksgiving holiday, compared to 65% last year, according to GasBuddy. In Europe, road use also continues to decline.
"The time period between Thanksgiving and New Year's can rival summer driving demand at times," said John Kilduff, a partner at Again Capital LLC. "We're not going to get anywhere near that, and now it's looking even worse because of the rise in the virus and the reactions by various local governments."
Prices
West Texas Intermediate for December delivery gained 39 cents to settle at $41.82 a barrel
Brent for January settlement rose 59 cents to end the session at $44.34 a barrel, its highest since early September
The overall price structure of the market is also showing strength, with the spread between WTI's December 2021 and December 2022 contract at its firmest since February. At the same time, the discount on Brent's nearest contract compared to the following January narrowed to its smallest since March.
The EIA report showed U.S. crude stockpiles increased 769,000 barrels last week, less than the 4.17 million barrels estimated by the American Petroleum Institute. Fuel stockpiles increased, while distillate supplies decreased by more than 5 million barrels last week. The so-called heating oil crack has rallied in recent weeks to above $11 a barrel to its highest since July.
"It speaks to some of the strength in the broader economy," Kessens said. "People aren't necessarily going back to work yet, but as it relates to trucking transportation, it continues to stay strong."
Meanwhile, OPEC+ is facing mounting tension at a time when the producer group is debating whether to delay a planned output increase for January. United Arab Emirates officials privately floated the idea of considering leaving the OPEC+ alliance, with policy makers growing increasingly frustrated by what they see as an unfair allocation of production targets.
Other oil-market drivers
Saudi Arabia, world's biggest oil exporter, has set its sights on also becoming the largest supplier of hydrogen, a fuel seen as pivotal for curbing climate change.
Gunvor Group Ltd., one of the world's biggest energy traders, said it will stop using agents or middlemen to facilitate deals in foreign countries in a bid to move past bribery scandals.
© 2020 Bloomberg L.P.