Oil Prices Down for the Week
by Bloomberg
|
Hailey Waller
|
Friday, June 26, 2020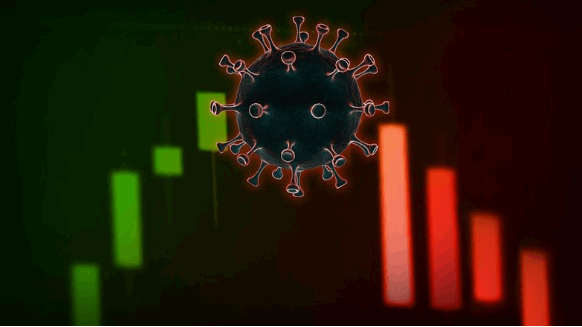 Oil posted its second weekly loss for the month, as a surge in U.S. coronavirus cases clouds the demand outlook and casts doubts on the market's recovery.
(Bloomberg) -- Oil posted its second weekly loss for the month, as a surge in U.S. coronavirus cases clouds the demand outlook and casts doubts on the market's recovery.
Futures in New York slipped 3.2% this week. The price slump comes just days after oil closed above $40 for the first time since early March, and following a run of weekly gains that lifted oil from its historic plunge below zero in April. Texas -- the center of the American oil industry -- halted its reopening as virus infections jumped, and Houston's intensive-care wards reached capacity. Bars in Texas and Florida were ordered to shut, and Arizona reported a surge in infections.
"This week the market pushed through a 3 1/2 month high, and then all the sudden reporting about new cases seemed to break the back of the rally," said Gene McGillian, vice president of research at Tradition Energy. "We have record amounts of oil and fuel in storage and still uncertainty about demand going forward."
While massive OPEC+ output cuts and a pickup in demand have helped crude climb from its April low, price gains have slowed this month. Infections continue to soar in many parts of the world, consumption is still a long way off pre-virus levels and many refiners are struggling with low margins.
Crude stockpiles in the U.S. are at record highs, and there's a risk that U.S. shale producers could start bringing back output. The number of rigs drilling for oil fell by 1 to 188, the lowest since June of 2009.
"As the market pushes past $40, U.S. producers are going to ramp production," McGillian said. "How the Saudis and Russians respond to that is the question for the market."
Prices:
West Texas Intermediate for August slid 23 cents to settle at $38.49 a barrel in New York
Brent for August fell 3 cents to close at $41.02 a barrel
Still, the pessimism's being tempered by huge cuts to Russia's seaborne crude exports, a development that lifted oil earlier in the session. Shipments of the flagship Urals grade from its three main western ports are set to plunge by 40% next month, according to loading programs seen by Bloomberg. The steep reductions underscore the OPEC+ alliance's commitment to eliminate the oil glut that built up earlier this year.
Other oil news:
Exxon Mobil Corp. is preparing to cut jobs in the U.S. as the oil giant focuses on a slimmed-down and more efficient organizational structure, according to people familiar with the matter.
Back in the days when shale oil was booming and the world was a less abnormal place than it is today, the popularity of American crude futures seemed to be growing by the day. Not any more.
Four automakers backing a California effort to curb tailpipe emissions will break with some big rivals in the legal battle over the Trump administration's relaxation of fuel efficiency standards.
--With assistance from Alex Longley, Low De Wei and Sharon Cho.
To contact the reporter on this story:
Hailey Waller in New York at hwaller@bloomberg.net
To contact the editors responsible for this story:
Mike Jeffers at mjeffers2@bloomberg.net
Catherine Traywick, Carlos Caminada
© 2020 Bloomberg L.P.
Generated by readers, the comments included herein do not reflect the views and opinions of Rigzone. All comments are subject to editorial review. Off-topic, inappropriate or insulting comments will be removed.