Oil Prices Climb After Lebanon Blast
by Bloomberg
|
Andres Guerra Luz
|
Tuesday, August 04, 2020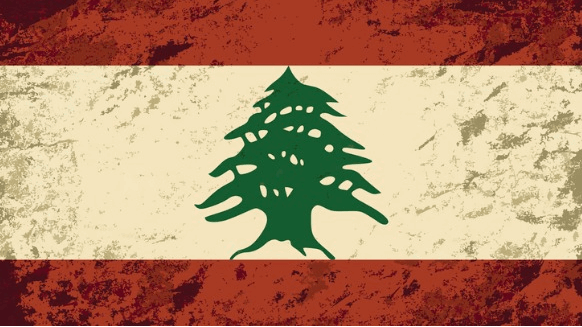 Oil climbed to the highest level in nearly two weeks after an explosion at Lebanon's main port rocked the capital Beirut.
(Bloomberg) -- Oil climbed to the highest level in nearly two weeks after an explosion at Lebanon's main port rocked the capital Beirut, stoking fears over instability in the region.
U.S. benchmark crude futures climbed 1.7% on Monday. Footage showed what appeared to be a fire, followed by crackling lights and then a larger explosion as an enormous cloud of smoke engulfed the area around the Port of Beirut. Authorities say it was caused by highly explosive materials at the port, but didn't immediately say whether it was an accident or an attack.
Meanwhile, analysts' expectation of a decline in U.S. crude inventory levels in this week's government report released on Wednesday is also helping to buoy crude prices.
"Tensions are high and that just kind of puts a fine point on it," said John Kilduff, a partner at Again Capital LLC. "Looks like there's gonna be a draw in crude oil again, so we got that support as well."
Lebanon is reeling under its worst financial and economic crisis, with a sharp plunge in its local currency eroding purchasing power and throwing many into poverty and unemployment.
Analysts in a Bloomberg survey are expecting a 3.35 million-barrel decline in oil supplies in the Energy Information Administration report. The industry-funded American Petroleum Institute will report its inventory tally later Tuesday.
Still, a persistent supply overhang coupled with a souring demand outlook due to the coronavirus pandemic has kept U.S. crude futures locked in a tight trading range near $40 a barrel since late June. OPEC and its allies plan to ease historic output curbs this month, even with global virus cases above 18 million.
Prices
West Texas Intermediate for September delivery advanced 69 cents to settle at $41.70 a barrel.
Brent for October settlement climbed 28 cents to end the session at $44.43 a barrel
In physical markets, Bakken crude jumped $1.70 to 5 cents a barrel under Nymex oil futures, the smallest discount since May. This week, Mars Blend, a high-sulfur crude, rose to $1.30 a barrel above Nymex WTI futures, the widest premium in roughly a month.
In another sign of how the pandemic is taking a toll on the oil industry, BP Plc slashed its dividend for the first time in a decade and set out new targets to accelerate its shift to greener energy after the coronavirus outbreak upended the oil business.
Other oil-market news
Tropical Storm Isaias is driving up regional fuel prices and threatening critical oil infrastructure as it tears through the mid-Atlantic en route to the U.S. Northeast.
Libya plans to export just 1.2 million barrels in August, down almost 40% from July, as most of the OPEC member's oil facilities remain shut amid a civil war.
Saudi Aramco will delay the release of official selling prices for September crude sales until later this week or early next week, said people with knowledge of the company's plans.
A small group of veteran traders at a tiny London firm called Vega Capital London Ltd. pocketed as much as $500 million the day oil went negative, according to people familiar with the matter.
--With assistance from James Thornhill, Saket Sundria, Alex Longley and Sheela Tobben.
To contact the reporter on this story:
Andres Guerra Luz in New York at aluz8@bloomberg.net
To contact the editors responsible for this story:
Jasmina Kelemen at jkelemen2@bloomberg.net
Jessica Summers
© 2020 Bloomberg L.P.