Oil Jumps as Gulf Tension Worsens
by Bloomberg
|
Saket Sundria
|
Monday, June 24, 2019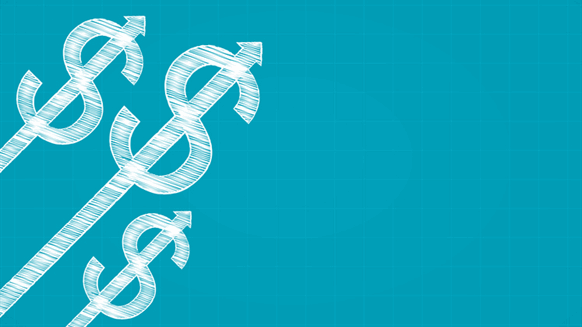 Crude kept rising following its biggest weekly gain since late 2016 after President Donald Trump said he would impose 'major additional sanctions' on Iran.
(Bloomberg) -- Crude kept rising following its biggest weekly gain since late 2016 after President Donald Trump said he would impose "major additional sanctions" on Iran, exacerbating tensions in the oil-rich Middle East.
Futures in New York advanced as much as 1.4% after surging 9.4% last week. Trump tweeted about the sanctions, days after he abruptly called off a plan for air strikes against the Islamic Republic in retaliation for the shooting down of a U.S. Navy drone. Iran said the downing of an unmanned aircraft could be repeated if the intrusions into Iranian airspace continue, state-run Tasnim news agency reported, citing the nation's navy chief.
After falling to the lowest level in almost five months in mid-June, oil has rallied as escalating tensions between Washington and Tehran threaten to disrupt crude flows. Hopes that China and the U.S. will restart trade negotiations have also aided prices, with Trump set to meet with Chinese President Xi Jinping at the G-20 summit in Japan this week. There are as yet no details on the new sanctions on Iran, although the nation has managed to keep exporting some energy despite a U.S.-imposed ban from early May.
"The arrow is pointing upwards at the moment," said Michael McCarthy, chief market strategist at CMC Markets Asia Pacific Pty in Sydney. "Neither side wants a war here but there is national pride at stake on both sides," he said, adding that technical indicators were also pointing to further gains.
West Texas Intermediate for August delivery rose 63 cents, or 1.1%, to $58.06 a barrel on the New York Mercantile Exchange as of 8:26 a.m. in London after climbing as much as 79 cents earlier. Prices settled 1.4% higher on Friday, capping a weekly rally that was the biggest since Dec. 2, 2016.
Brent for August settlement advanced 40 cents, or 0.6%, to $65.60 a barrel on London's ICE Futures Europe Exchange, after closing up 1.2% on Friday. The benchmark crude contract traded at a premium of $7.53 to WTI.
Trump's decision to abort the strike on Iran may have prevented a war, for now, but fresh sanctions will increase economic pressure on the Islamic Republic, possibly leading to more incidents. Trump said he's willing to hold talks with Iranian leaders with "no preconditions" to ensure the nation never acquires a nuclear weapon.
Rear Admiral Hossein Khanzadi, commander of the Iranian navy, told Tasnim news that "this crushing response can be repeated," referring to the strike on the U.S. drone. "The enemy is aware of this."
While there's some optimism the meeting this month between Trump and Xi will lead to a restart of negotiations, the state-run People's Daily said in an editorial Saturday China had the strength and patience to withstand the trade war and would fight to the end if the U.S. persists with it.
Meanwhile, the Federal Reserve's signal that it's ready to cut interest rates and European Central Bank President Mario Draghi nudging toward unleashing more monetary stimulus have been buoying financial markets and improving the demand outlook for oil.
The market bias is positive because of that, as well as a "general optimism that the talks this week between Xi and Trump will see a resumption of dialog," CMC's McCarthy said.
--With assistance from James Thornhill.
To contact the reporter on this story:
Saket Sundria in Singapore at ssundria@bloomberg.net
To contact the editors responsible for this story:
Serene Cheong at scheong20@bloomberg.net
Ben Sharples, Heesu Lee
Generated by readers, the comments included herein do not reflect the views and opinions of Rigzone. All comments are subject to editorial review. Off-topic, inappropriate or insulting comments will be removed.