Oil Industry Climate Suits Have Poor Track Record
|
Friday, January 24, 2020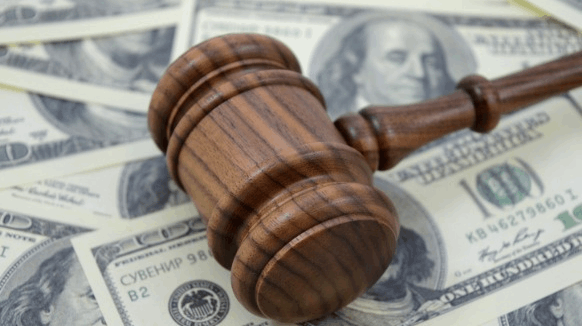 Attempts to make Big Oil pay for climate change may be impossible.
(Bloomberg) -- Exxon Mobil dodged a bullet last month when a judge rejected a novel climate-change lawsuit brought by New York's attorney general. The case began with a promise from state officials that there would be a historic reckoning for the fossil fuel giant.
It ended ignominiously as a failed accounting fraud claim.
But that was just the beginning. Globally, humans are on the hook for trillions of dollars if they want to sufficiently reduce greenhouse gas emissions, acclimate to the damage already done and prepare for what is yet to come. As more governments and taxpayers find themselves staring down the barrel at rising climate costs, they are increasingly turning to the courts to hold Big Oil accountable.
The New York case was an outlier—it sought to make Exxon Mobil investors whole for an alleged bookkeeping bait-and-switch. The majority of U.S. climate litigation out there takes a more direct approach, seeking damages in so-called public nuisance lawsuits. Fossil fuel use runs counter to the inherent right to exist in a non-warming world, the argument goes, and the energy companies knew that right would be infringed when enough of it was burned.
About a dozen cities, counties and states have sued Exxon, Chevron, BP, Royal Dutch Shell and their peers. The suits seek to reimburse taxpayers for the costs associated with adapting to climate change—from building multibillion-dollar sea walls to repairing damage from powerful storms and, perhaps soon, moving whole communities inland.
Federal appeals courts on both sides of the country are considering whether such cases may proceed. Their rulings—one of which may come any day—will have a powerful effect on the future of climate change litigation.
"Through these cases, we will learn with great detail what the industry knew and when they knew it, and what they did to deceive the public about that knowledge," said Lee Wasserman, director of the Rockefeller Family Fund, a charity that focuses in part on sustainability issues. "They are now leaving the public with an enormous bill."
And it's not just Americans who are litigating the consequences of global warming. In the Netherlands, the supreme court recently upheld a landmark ruling forcing the government to combat climate change. The case has inspired similar lawsuits in France, Germany, New Zealand and Norway.
In the U.S., there is precedent for such a massive attempt at legal redress. A few decades back, the tobacco industry was taken to court by a group of states after decades of holding individual litigants at bay. In the end, the companies settled for $246 billion and agreed to changes in the sale and marketing of cigarettes.
But before history can repeat itself, climate litigants have to persuade judges (and the fossil fuel industry) that their lawsuits have a chance of succeeding. So far, their track record hasn't been that great.
Just last week, a novel case filed by a group of young Americans trying to force the government to address climate change was derailed by a federal appeals court panel. The two-judge majority concluded there is no constitutional right to a livable climate. (The plaintiffs say they will appeal.) Moreover, courts have been quick to note (as have defendants) that the production and use of fossil fuel by energy companies, utilities and manufacturers has been central to building modern civilization as we know it.
Congress, and not the courts, is where the answer lies, industry lobbyists and lawyers say.
Phil Goldberg serves as a special counsel to the National Association of Manufacturers. As such, he's assumed a leading role in pushing back against climate litigation (an Exxon spokesperson deferred to him when asked about cases filed by Baltimore and Marin County, California). Goldberg argues that federal laws regulating the environment prevent states from foisting their own de facto regulation on the energy industry, and that nuisance suits are just regulation by another name.
"They're claiming that the mere act of selling oil, gas and other energy products is a liability-causing event because there's downstream impacts from the use of their products," he said. "There's no liability if there are downstream impacts from legally using their products."
1
2
3
4
View Full Article
Generated by readers, the comments included herein do not reflect the views and opinions of Rigzone. All comments are subject to editorial review. Off-topic, inappropriate or insulting comments will be removed.