Oil, Gas Leaders Combat Labor and Sex Trafficking Boom
by David Reid, National Oilwell Varco
|
Rigzone Contributor
|
Friday, April 19, 2019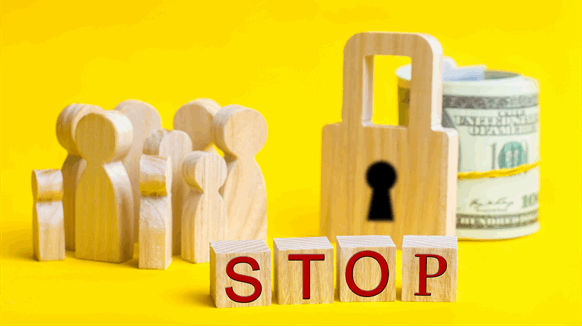 NOV exec outlines what oil and gas pros can do to help human trafficking victims break free.
The oil and gas industry is rising up to fight the global boom in labor and sex trafficking, estimated to generate $150 billion annually. Today we have more slaves than at any time in history and trafficking is happening all around our global and local businesses and lives, but we have not been aware of what we were seeing!
Researchers estimate that we are seeing from 25 to 40 million people trapped in modern-day slavery. The University of Texas did a study in 2016 identifying 313,000 people as trafficked just in the state of Texas. The numbers are hard to qualify, but the evidence is overwhelming that society has been misled to believe they are looking at "normal" happenings. Vulnerability and access to victims drives the supply in the United States. It also appears that 75 percent of sex trafficking involves U.S. citizens. One in four of the victims are children, often targeted and slowly groomed for sex trafficking in the 12- to 14-year-old range. The age of social media has opened traffickers' supply chain to subtly build trust among children and connect them to new older "friends" and influencers.
The human "inventory" is proving to be easy to manipulate and mentally control, using force, fraud or coercion. With a high demand, low-cost product and a live experience in sexually oriented businesses, human trafficking continues to grow around us. This is not just an issue for governments, industries or non-profits to solve on their own. It must be exposed and responded to by each one of us. This requires us all to work together, giving a voice to those who have been silenced to find escape and recovery from this insidious crime against humanity.
Labor trafficking
Our industry's openness to low pricing and a willingness to turn a blind eye to our supply chain's sources is at the core of this area. At this point Europe is legislating against such practices. Some oil companies are starting to ask why we don't have this as a common practice across our industry. In 2017, the Oil and Gas Trafficking Advocacy Group (OGTAG) was launched to raise awareness about trafficking and the role the industry can play in ending modern-day slavery.
But why sex trafficking?
The shocking reality of this crime is that it occurs in plain sight. The issue came to the attention of senior leaders in our industry. Actual cases exist of the booming modern-day crime reaching in to engineers and executives in the oilfield's families, where children became victims, being conned and coerced into relationships and social groups who were sex trafficking "groomers."
OGTAG members have observed an abundance of non-national prostitutes globally in industry-frequented hotels, restaurants and bars, realizing these were sex-trafficked women. Trafficking has not only targeted oilfield international hubs but is prominent in our industry capital, Houston. A study of Houston websites promoting sexual services identified three times more illicit massage parlors than Starbucks. An expose short film also identified the shale boom areas as a target of potential high demand for trafficking via forced prostitution.
In 2018 another organization called RedM formed in our industry. In this crowd-sourced movement, pro-bono professionals offer their services with the goal of ending trafficking and providing victims with recovery solutions. RedM has a monthly "Red Talk" in Houston where people network and hear influential speakers while educating and impacting the fight against trafficking.
In 2019, the Texas Secretary of State re-launched the Texas Businesses Against Trafficking program to gain support from businesses. Texas Railroad Commissioner Christi Craddick is asking for more from the industry in helping combat human trafficking.
It is clear human trafficking is an issue with ties to all industries, including the one we work in. I challenge you to take one step to do something after reading this. The 18th- and 19th-century British abolitionist William Wilberforce once said, "You may choose to look the other way but you can never say again that you did not know."
1
2
View Full Article
Generated by readers, the comments included herein do not reflect the views and opinions of Rigzone. All comments are subject to editorial review. Off-topic, inappropriate or insulting comments will be removed.