Oil Exports from Offshore Louisiana Facility Fall to Zero
by Bloomberg
|
Sheela Tobben
|
Tuesday, March 02, 2021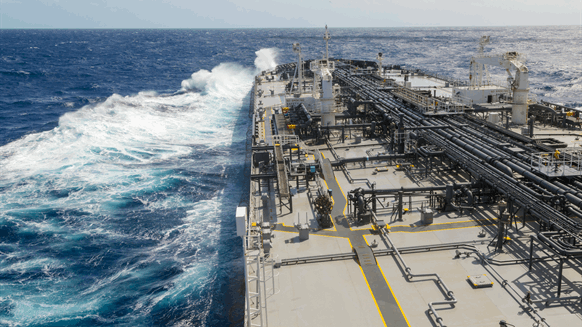 The lack of shipments in February from the Louisiana Offshore Oil Port (LOOP) is a stark contrast from January.
(Bloomberg) -- Crude exports from Louisiana's offshore supertanker port tumbled to zero as Asian buyers limited purchases to manage high inventories that threaten to overwhelm storage facilities.
The lack of shipments in February from the Louisiana Offshore Oil Port -- for the first time in nearly two years -- is a stark contrast from January when the facility sent out a record of nearly 15 million barrels of domestic crude to buyers in China, South Korea and India, data compiled by Bloomberg show.
"Demand from Asia, and more specifically China, for U.S. crude has slowed because of high inventories in that region after recent heavy buying," said Yuntao Liu, a London-based analyst at Energy Aspects Ltd. Purchases were also likely postponed as U.S. shipments in February would reach Chinese buyers in April, the peak of the country's refinery maintenance season, he said.
China is America's largest customer for domestic crude. Any slowdown in Chinese appetite for oil may risk plans by U.S. drillers to restore production with crude futures prices trading around $60 a barrel and showing signs of a further recovery. The Covid-19 pandemic has devastated demand and shuttered oil wells across the nation since the start of early last year.
"Interest for U.S. oil might return later in March," said Liu. "Those supplies would arrive in China during May and June when most turnarounds are completed."
East Asia may also be shunning U.S. crude purchases ahead of meetings by the Organization of the Petroleum Exporting Countries and its allies later this week where discussions will focus on potentially unleashing barrels that had been curtailed. Supplies from LOOP are primarily medium-heavy sour crudes produced in the U.S. Gulf of Mexico that compete directly with oil from many OPEC members. A decision to revive supply could mean less interest for loadings at LOOP.
"Supplies from the Middle East are the first choice for Asia," said Liu. "It's their base load for sour crude."
© 2021 Bloomberg L.P.