Oil Demand Slumps in India as Third-Biggest Buyer Shuts Down
by Bloomberg
|
Saket Sundria and Debjit Chakraborty
|
Wednesday, April 08, 2020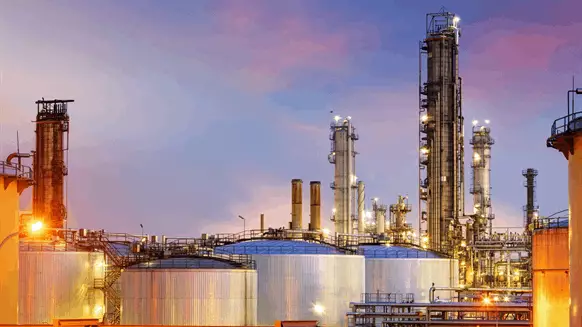 Oil demand in the world's third-biggest consumer has collapsed by 70 percent as India endures the planet's largest national lockdown, according to refiners.
London-based consultant Energy Aspects sees India's total oil demand dropping by at least 1.5 million barrels a day in April, down about 30% from a year ago.
Demand was already suffering before the lockdown as economic activity and travel slowed around the world. Diesel sales by India's three biggest state-run fuel retailers declined by about a quarter in March. Gasoline sales were 17% lower while jet fuel sales plunged by a third as air travel was suspended. The only fuel showing growth was liquefied petroleum gas as people cook more at home.
The collapse has forced refiners to slash operations by as much as half. And as demand has crashed, the government advised them late last month that they could invoke a rarely used legal clause to walk away from contracts to import crude oil.
Indian Oil declared force majeure for some April crude shipments as it slashed processing rates at most of its refineries by as much as 30%. Before this, HPCL and Mangalore Refinery and Petrochemicals sought refuge under the clause as plunging demand filled up storage, while BPCL was said to be considering a similar move.
The steepest declines in demand are expected in the first half of the month and "in all likelihood, some form of social distancing will continue through mid-May, according to our sources, so we assume demand in May will be lower by 10%," Energy Aspects analyst Sandra Octavia said. "We expect April Indian refinery runs to drop by over 40% from the previous month to just 3 million barrels a day."
--With assistance from Ann Koh, Elizabeth Low and Dhwani Pandya.
To contact the reporters on this story:
Saket Sundria in Singapore at ssundria@bloomberg.net;
Debjit Chakraborty in New Delhi at dchakrabor10@bloomberg.net
To contact the editors responsible for this story:
Serene Cheong at scheong20@bloomberg.net
Alexander Kwiatkowski, Rakteem Katakey
1
2
View Full Article
Generated by readers, the comments included herein do not reflect the views and opinions of Rigzone. All comments are subject to editorial review. Off-topic, inappropriate or insulting comments will be removed.