Oil Climbs for a Third Week
by Bloomberg
|
Olivia Raimonde
|
Friday, May 15, 2020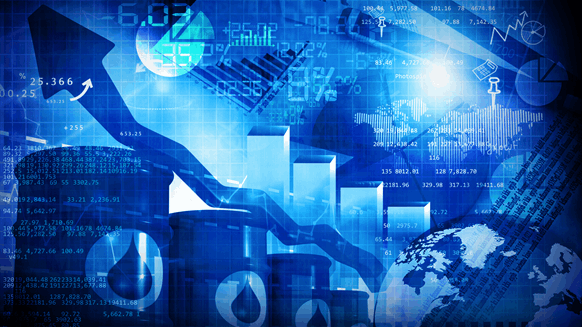 Economies are beginning to reopen and signs continue to emerge that demand is recovering.
(Bloomberg) -- Oil climbed to the highest level since mid-March to post its third weekly gain as economies begin to reopen and signs continue to emerge that demand is recovering.
Futures in New York rose 19% during the week. OPEC is optimistic that the worst of the oil crisis is over and sees signs that the global economy is starting to recover. States in the U.S. are beginning to ease lockdown measures and reopen. Beaches in New York, New Jersey, Connecticut and Delaware will be open for Memorial Day, according to New York State Governor Andrew Cuomo.
"The expectation, as we see these restriction measures pull back, is we'll see demand return to more of a normal level," said Gene McGillian, manager for market research at Tradition Energy.
The price for the WTI June contract briefly rose above that of the July contract for the first time since mid-March, indicating that concerns around storage capacity are easing. Stockpiles at the key U.S. storage hub in Cushing, Oklahoma, shrank last week for the first time since late February. The number of rigs drilling for oil in the U.S. fell by another 34 and is at a level not seen since before the shale revolution kicked off at the beginning of the last decade as producers slash output.
Oil prices are still down more than 50% this year. Demand is far below pre-virus levels and Rystad Energy says that global oil demand in 2020 will fall 11%. Still, BP Plc sees evidence of consumption rising and the International Energy Agency said the market's outlook has improved. Additionally, Saudi Arabia will slash supply to its customers around the world in June as part of OPEC and its allies' record production cuts.
Prices:
West Texas Intermediate for June delivery rose $1.87 to settle at $29.43 a barrel in New York
Brent for July settlement climbed $1.37 to $32.50 a barrel
However, the oil market's recovery remains fragile. More than 30 tankers laden with the kingdom's crude are set to reach the U.S. this month and the next, according to ship-tracking data compiled by Bloomberg. That could put fresh pressure on storage just as the glut shows signs of easing.
Other oil-market news:
One of the oil market's most obvious signs of oversupply -- millions of barrels being stored on tankers all over the world -- is showing very tentative signs of shrinking.
A report from Mexico's health ministry released on Monday showed that 16 nurses have died from the deadly virus. Petroleos Mexicanos, the state oil company, reported the deaths of 28 workers and one contract worker over the same period.
Shale explorers slashed U.S. oil drilling to the lowest level in more than a decade as they struggle to navigate a historic market crash that has pushed several into bankruptcy.
--With assistance from Alex Longley, Saket Sundria and James Thornhill.
To contact the reporter on this story:
Olivia Raimonde in New York at oraimonde@bloomberg.net
To contact the editors responsible for this story:
David Marino at dmarino4@bloomberg.net
Catherine Traywick, Steven Frank
Generated by readers, the comments included herein do not reflect the views and opinions of Rigzone. All comments are subject to editorial review. Off-topic, inappropriate or insulting comments will be removed.