Oil and Gas Industry Addresses Climate Change via Innovation
by Tracee Bentley
|
Colorado Petroleum Council
|
Wednesday, March 14, 2018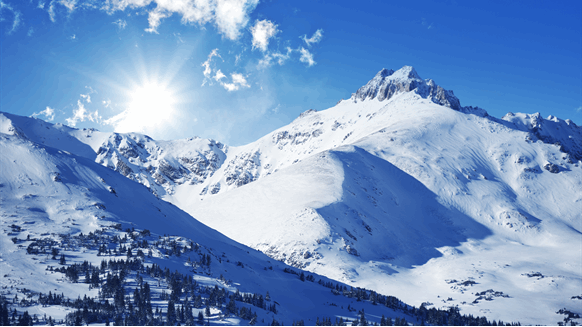 In Colorado alone, emissions from oil and gas development were poised to fall by one-third for 2017.
This opinion piece presents the opinions of the author.
It does not necessarily reflect the views of Rigzone.
The natural gas and oil industry has made significant strides enhancing American security, economic growth and environmental sustainability. The industry is leading the energy renaissance with the advancement of technology that allows for precise, efficient exploration and development with minimal environmental impact. Not only is environmental stewardship important to millions of Coloradans, it's important to the natural gas and oil industry.
The technology and innovation the industry employs are responsible for the discovery of cleaner and safer gas development throughout Colorado. The impact is noticeable. Emissions from natural gas and oil development in Colorado were expected to drop by 33 percent by the end of 2017. That's no mistake. The natural gas and oil industry is working to reduce its emissions from production.
Tracee Bentley
Executive Director, Colorado Petroleum Council
For example, natural gas production increased 52 percent from 1990 through 2015, but methane emissions declined 16.3 percent. This decline is due to heavy industry investing in more efficient equipment and to better leak detection measures, among other investments.
At the end of last year, the natural gas and oil industry committed to accelerating reductions in methane and VOC emissions from U.S. operations through the Environmental Partnership. So far, 28 of the largest U.S. natural gas producers are on board and we expect more to sign on. This partnership will report progress on emissions reductions and work to build collaboration within the industry. This is leadership.
Despite these gains, it is disheartening to see that so few natural gas and oil leaders were invited to speak at the recent 2018 Climate Leadership Conference hosted in Denver. According to the conference website, "the Annual Climate Leadership Conference brings together influential climate, energy, and sustainability professionals from around the globe to address climate change through policy, innovation, and business solutions."
From that description, the natural gas and oil industry should have headlined this event. Since 2000, the natural gas and oil industry has invested $15 billion on nonhydrocarbon technologies, such as wind, solar, biofuels, and geothermal technology. In total, the industry has invested $90 billion to developing zero- and low-carbon emissions technology from 2000 to 2014.
The industry also is making exploration more efficient, innovative, and clean. The industry continues to develop the use of artificial intelligence and other digital technologies to increase efficiencies and make more informed exploration decisions, which often translates to a smaller environmental footprint.
In fact, recently, BP discovered a revolutionary technique in seismic imaging that helps the company more accurately find natural gas and oil underground. With greater information, BP can more efficiently find natural gas and oil, reducing environmental impact of exploration and potentially slashing energy costs for consumers.
Another familiar player in the natural gas and oil industry, ExxonMobil, has spent approximately $8 billion researching biofuels, carbon capture and storage, energy-efficiency processes, natural gas technologies, advanced energy-saving materials, and environmental life cycle assessments.
Let's not forget that Colorado has some of the most forward thinking — albeit stringent — natural gas and oil regulations in the country. States look to Colorado as a state that's achieving a positive balance between energy development and environmental sustainability.
These are just a few of the innovative business and policy solutions that the natural gas and oil industry has championed. The focus on preserving our environment from the industry isn't enough. The industry also must provide jobs and opportunities, stimulate our economy, and offer affordable energy. It's a tough juggling act, but there is no other industry so prepared and equipped to excel.
Tracee Bentley is executive director of the Colorado Petroleum Council, which is a division of the American Petroleum Institute.
Generated by readers, the comments included herein do not reflect the views and opinions of Rigzone. All comments are subject to editorial review. Off-topic, inappropriate or insulting comments will be removed.