Norway Poised to Tussle with Global Giants in German Gas Market
by Bloomberg
|
Anna Shiryaevskaya
|
Wednesday, September 12, 2018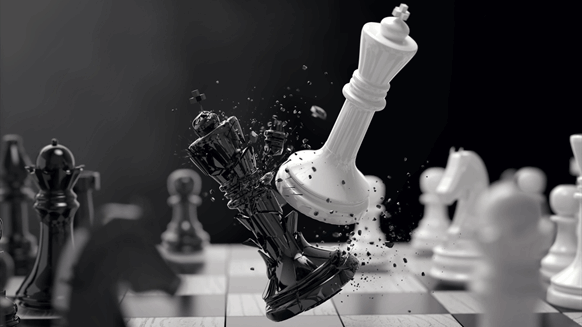 After supplying Europe's biggest economy with natural gas for more than 4 decades, Norway is preparing to defend its share as the world's biggest producers all vie for a larger slice of the $21 billion market.
(Bloomberg) -- After supplying Europe's biggest economy with natural gas for more than four decades, Norway is preparing to defend its share as the world's biggest producers all vie for a larger slice of the $21 billion market.
Russia last week began building a second giant pipeline to Germany and U.S. President Donald Trump is turning up the rhetoric in an attempt to secure sales of liquefied natural gas. And Qatar, the biggest LNG producer, is discussing supply deals with the nation's utilities in what's gearing up to be the biggest battle in the market yet.
To keep its roughly 25 percent share of German demand, Norway is counting on falling industry costs to spark new discoveries on its continental shelf, where just one third of the resources have been produced. Later this year, a new field will be hooked up to the nation's pipeline network, a massive system long enough to stretch almost a quarter around the Earth.
"We strongly believe we will deliver gas to Germany for a long, long period," Frode Leversund, chief executive officer of network operator Gassco AS, said at the Karsto processing plant last week. "What I need to do, as responsible for the Norwegian system, and what Norway needs to do, is to keep on developing projects and keep on developing volumes so we can be an important player also in 2040."
Gas, the cleanest of fossil fuels, is becoming increasingly important as Germany plans to exit nuclear power in four years time and is shutting down more and more coal-fired plants. While renewable energy has taken a big chunk of the daily power output, with some days producing the majority of electricity, the nation still needs steady supplies for when the sun doesn't shine and the wind doesn't blow.
Germany used to import more than a quarter of its gas from the Netherlands. But Europe's biggest field at Groningen is being gradually shut down after earthquakes in the area damaged buildings. That has created a "big market opportunity for everybody," according to Jonathan Stern, a senior research fellow at the Oxford Institute for Energy Studies.
"Germany is the biggest market in Europe and the demise of Dutch gas is a key issue there," he said. "A lot of the excitement is happening because of the decline."
While Norway has managed to cut production costs "hugely," according to Stern, it's an issue that they haven't found any significant gas deposits in the Barents Sea in the Arctic since the Snohvit field in the 1980s. Snohvit gas is sold as LNG, and the Barents Sea, Norway's most promising exploration area, remains isolated from the rest of the country's export-pipeline system.
"They are doing very well in terms of current production, but there is a question mark how much they can find in the future," said Stern. "We don't see any major increase in Norwegian gas."
Equinor ASA, the operator of the Snohvit LNG facility and the nation's biggest energy company, plans extra focus on exploration for gas in the North and Norwegian seas, in order to tie in new resources to existing infrastructure. But further exploration could run into growing opposition against drilling among Norwegians, who are increasingly debating the future of their oil industry and its impact on climate change.
Norway's exports were worth $24 billion last year, accounting for almost a quarter of its total external trade in goods. Central for those shipments are Gassco's three processing plants, which gather fuel from offshore fields and send it south via export pipelines. As sales expanded, Karsto is now five times bigger than when it opened in 1985. These facilities are so important for the market that sudden halts can make prices soar.
Meanwhile, Russia has ramped up flows and deliveries from Europe's biggest gas supplier are headed for another banner year. State-controlled producer Gazprom PJSC last week started building its second direct link to Germany's Baltic Sea coast, and the company's low-cost Siberian fields could hike output massively if needed.
The Nord Stream 2 pipeline is largely designed to reduce dependency on Ukraine as a transit territory. For the Norwegian government though, it's not certain that it will increase overall flows.
"It is not a given that Russian gas supply will increase that much," said Morten Anker, deputy director general at the Norwegian Petroleum Ministry's oil and gas department. "Nord Stream 2 is probably coming, but whether it will increase supply remains to be seen."
1
2
View Full Article
Generated by readers, the comments included herein do not reflect the views and opinions of Rigzone. All comments are subject to editorial review. Off-topic, inappropriate or insulting comments will be removed.